HOUSE APRIL 2005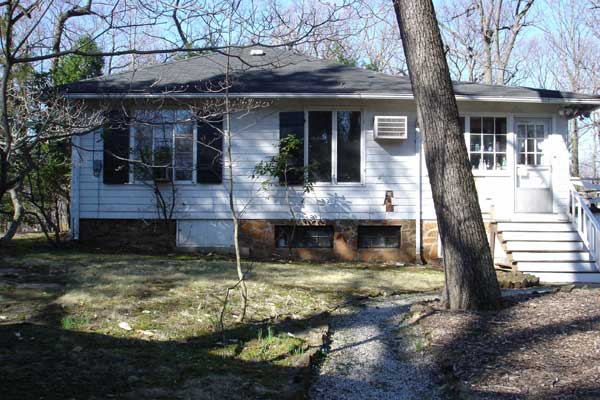 The east facade as it was.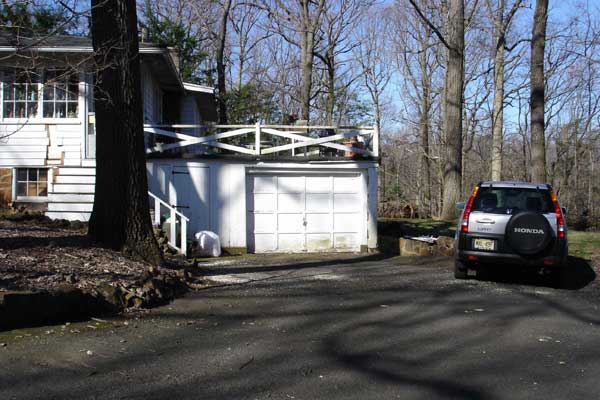 The old garage and deck above; east view.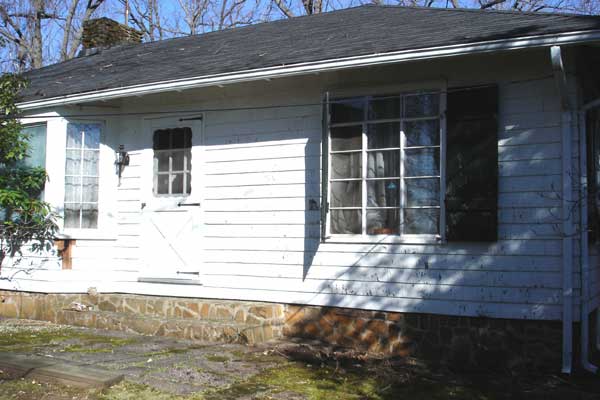 The south front facade.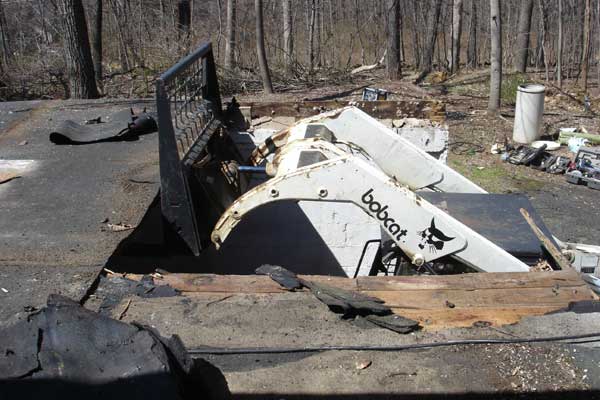 Garage demolition begins. The Bobcat punches through the cut garage ceiling/tar paper roof.
Craig and Tom Snyder (Snyder's Custom Builders, LLC)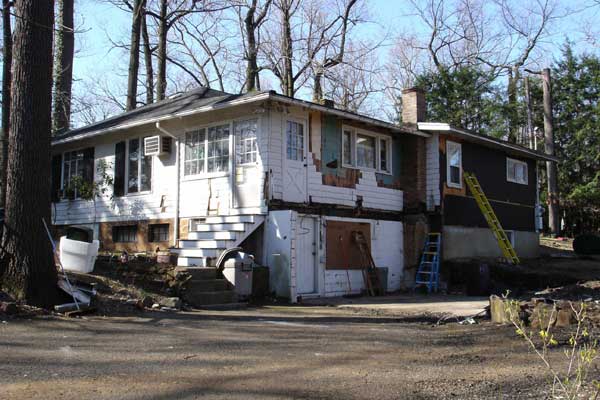 In one day the garage walls and deck are gone.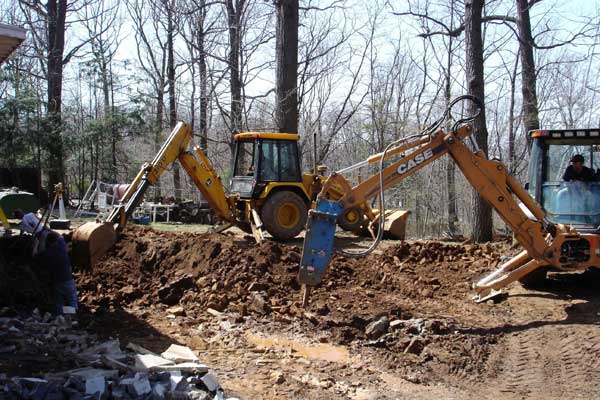 Excavation begins. The rocky soil required backhoes and jackhammers. No blasting was done.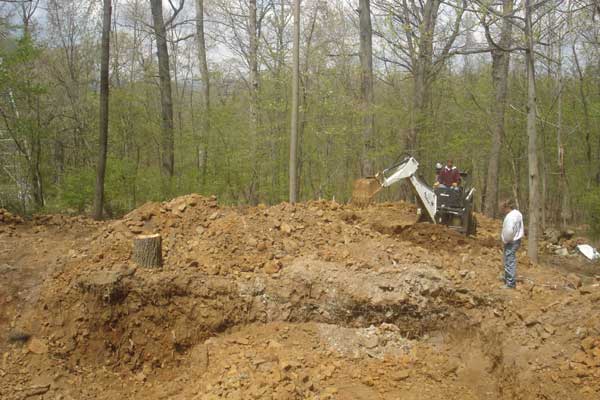 Lots of dirt. The excavated fill extends the level ground behind the house north into the woods about 30 feet into where there were no trees, only scrub. The stump is from the only tree that had to be removed for the construction.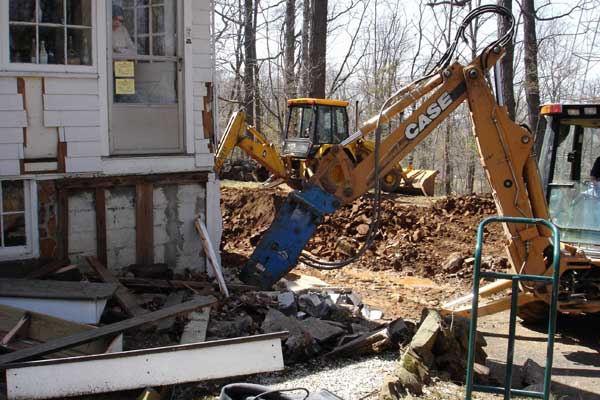 The side entry stairs demolition.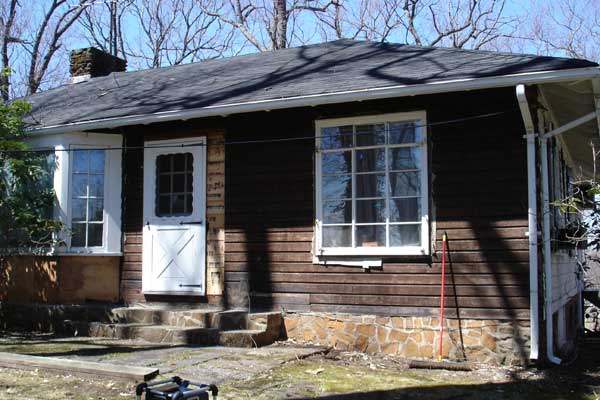 The cedar shingles stripped off, old dutch lap clapboard is exposed on the oldest sections of the house.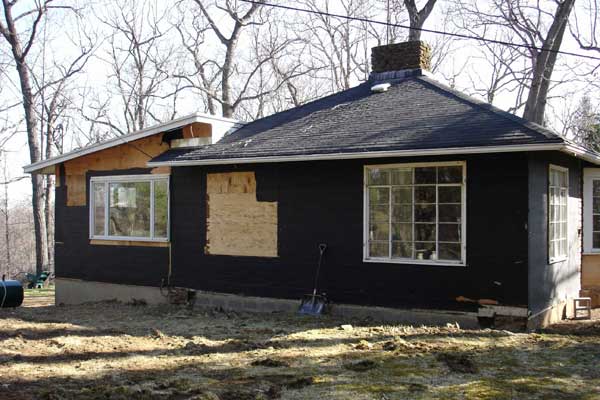 The newer additions (1950s? and 1976) on the west side of the house.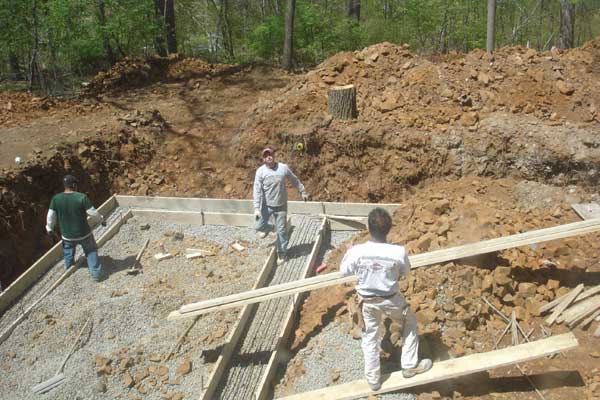 Starting the footings for the new studio and garage.
---
©2005 Phyllis & Larry Fast
---