HOUSE APRIL 2006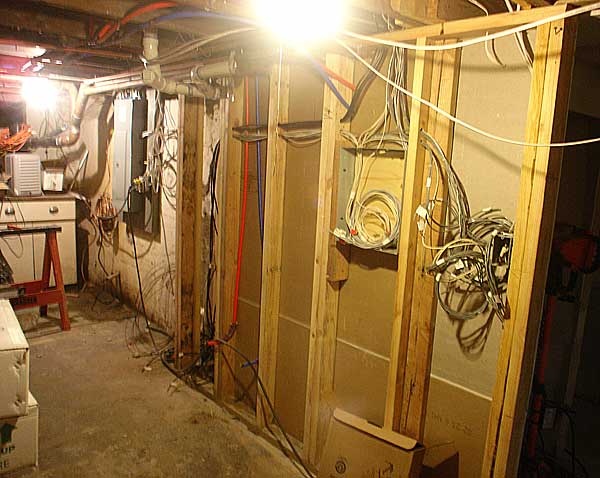 Low voltage wiring in the old part of the cellar. This where the phone lines, cable TV coax, Ethernet, and alarm lines all terminate.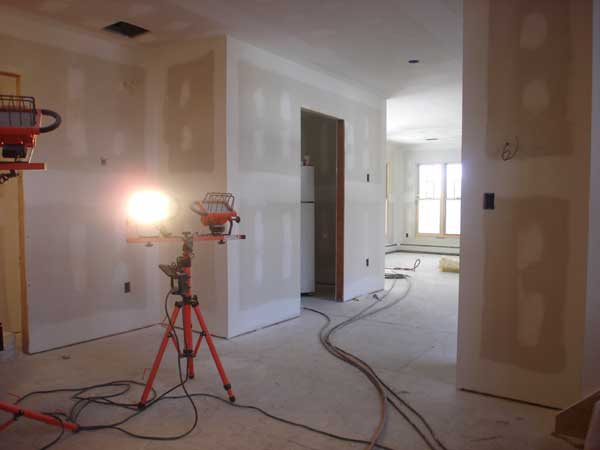 Drywall, taped and sanded, almost ready to paint in the foyer, looking at the walk-in pantry and on to the kitchen.
Rob vacuums up after sanding in the bathroom in preparation for painting.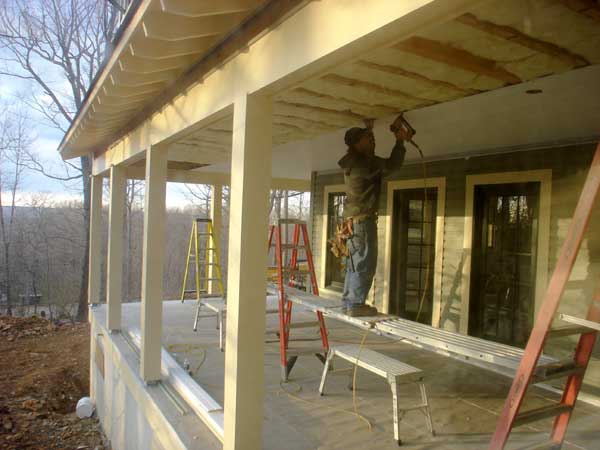 The beadboard ceiling goes up on the porch veranda off the kitchen. The view out the back across the
Great Swamp
and the north ridge of the watershed can be seen out the back of the house.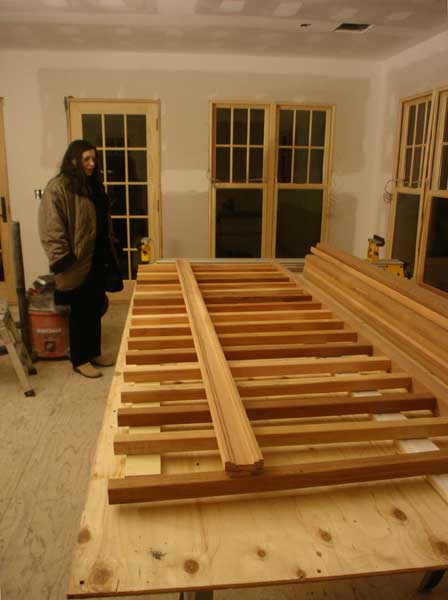 Phyllis checks out the cedar railings being constructed for the porch.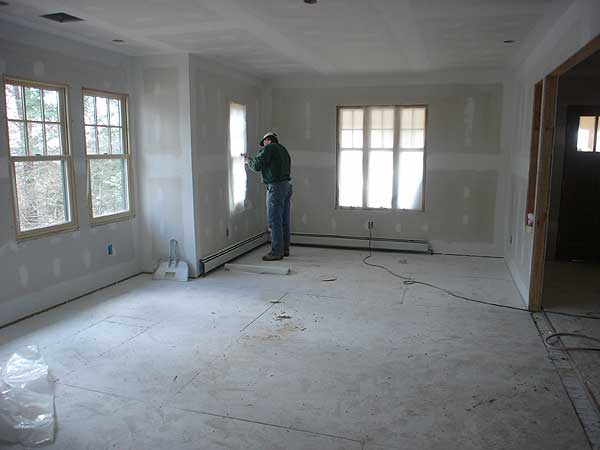 The windows are covered in plastic and taped off so that the walls can be spray painted. All of the rooms are being
done in a basic linen white on the walls and standard ceiling white. We'll deal with final decorator colors later.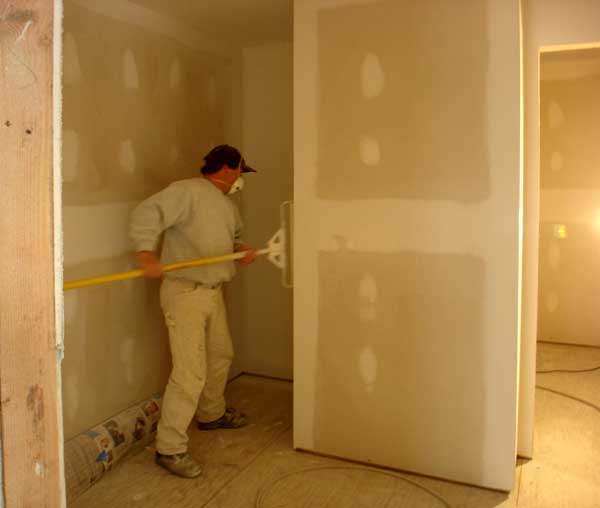 Tom paints the master bedroom walk-in closet.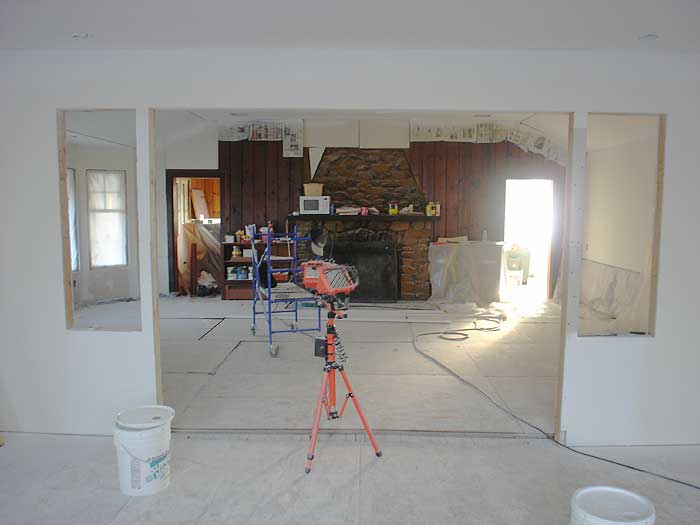 After painting, the view through the new passageway between the dining room and living room.
The protective newspapers and plastic coverings are still protecting the living room's woodwork.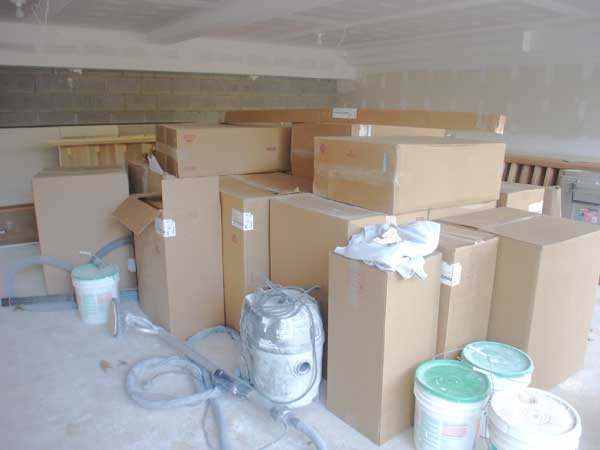 The kitchen cabinets have arrived. They'll have to stay in their boxes in the garage until the floor goes in the kitchen.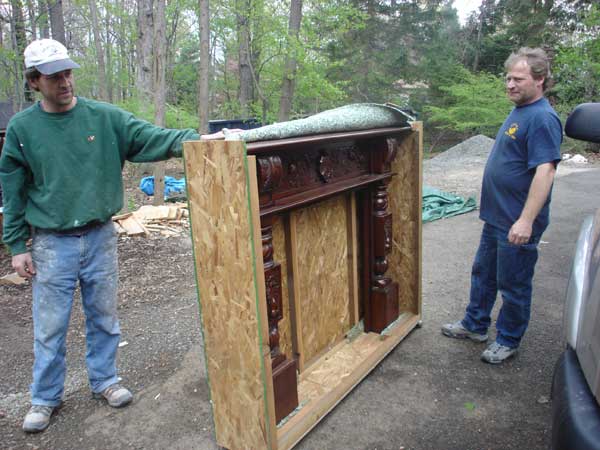 Phyllis found a beautiful fireplace surround on eBay about 6 or 7 years ago. It's been crated in our
garage (and the last year in the storage pod) patiently waiting to get used. Today it got uncrated.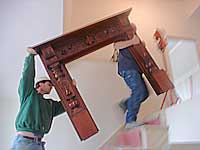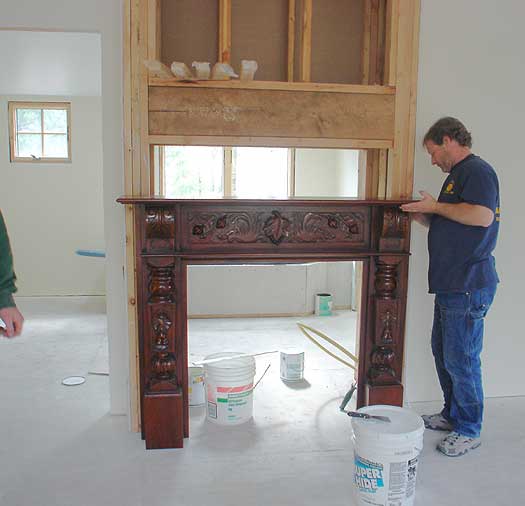 Up the stairs and into place in the bedroom. The measurements of the surround taken in 1999 or 2000 were accurate and the piece fit exactly to the fireplace bumpout. We still have to deal with the details of selecting the model of gas through-wall fireplace (between the master bedroom and bathroom) and installing hearths and so on. The gas piping is in already.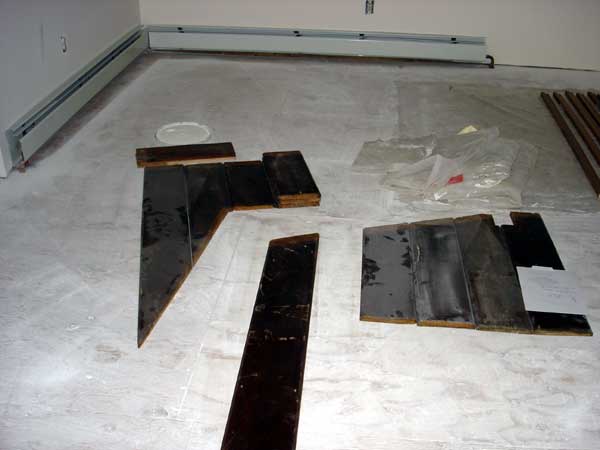 The removed and stored pieces of the living room pine paneling are assembled for fit on the dining room floor.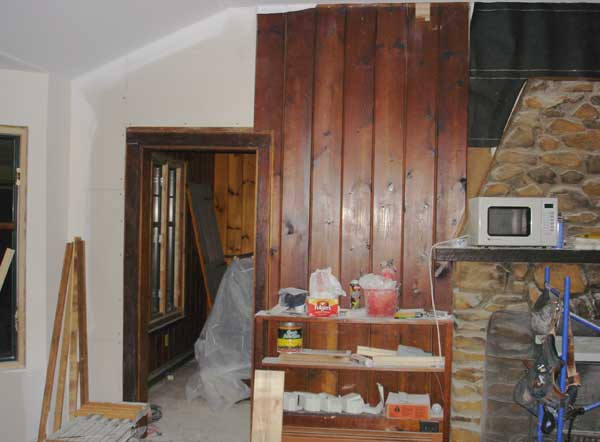 Those pieces will go over and around the door and fireplace.

back
______
::: on to the next page

---
©2006 Phyllis & Larry Fast
---