HOUSE MAY 2006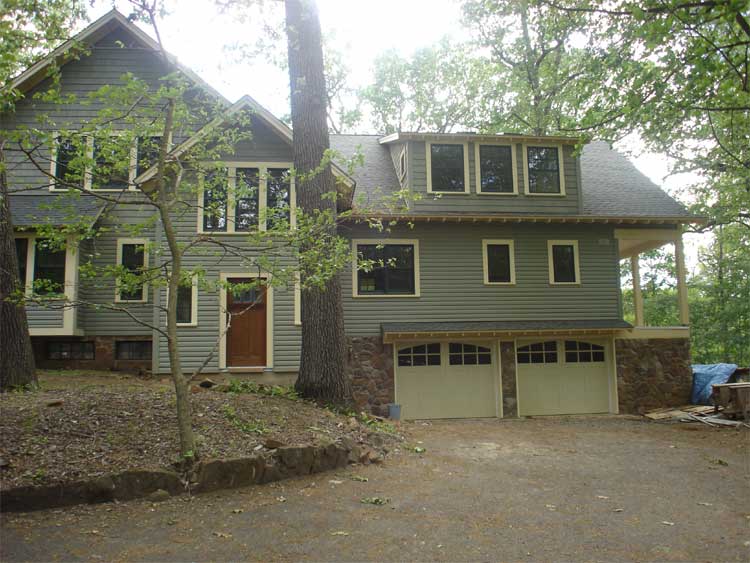 May 2006 was interesting because I had been away on tour in the US and Europe since late April. Phyllis got to supervise the installation of the garage doors while I was away. She also did all of the hard work on finding and pricing appliances, dealing with floor selections (carpeting and hardwood) and dealing with the financial aspects of the project.

The Snyder crew continued the painting and finishing inside by starting the staining of the windows and fabrication of the interior trim. The masons finished the stonework outside the garage. The port-a-john also left us since the house water and plumbing will be back on any day now. The exterior pictures below show the state of the project.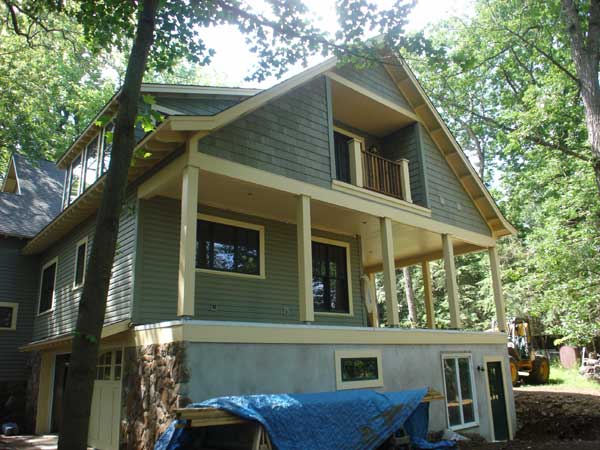 The wrap-around kitchen porch with the master bedroom walkout above.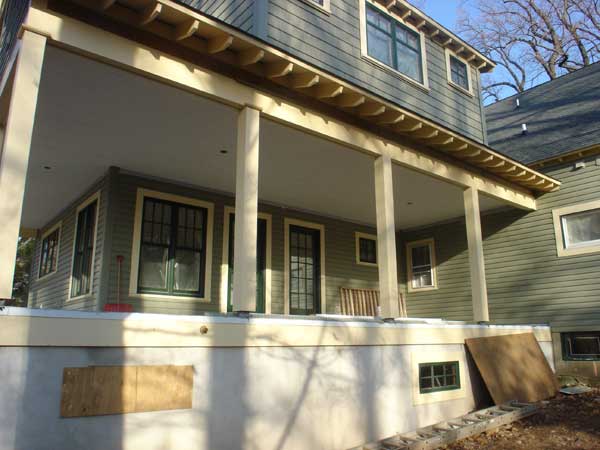 The wrap-around kitchen porch over the studio and garage.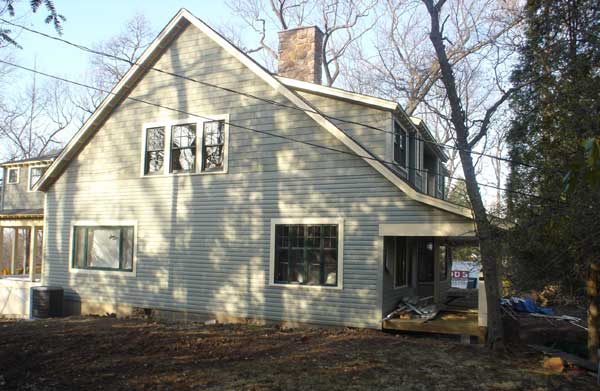 The west facade and front porch.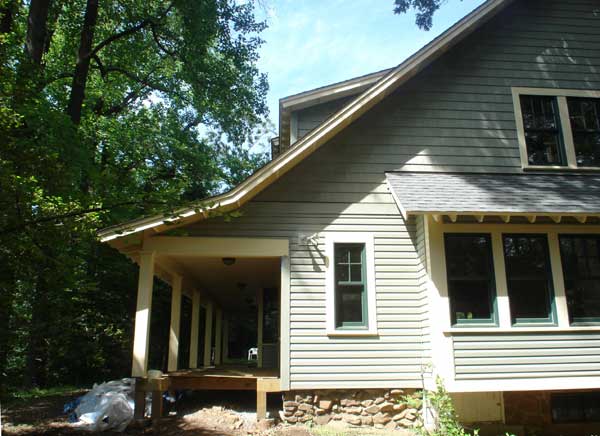 The front porch, side steps down to ground level still to be constructed.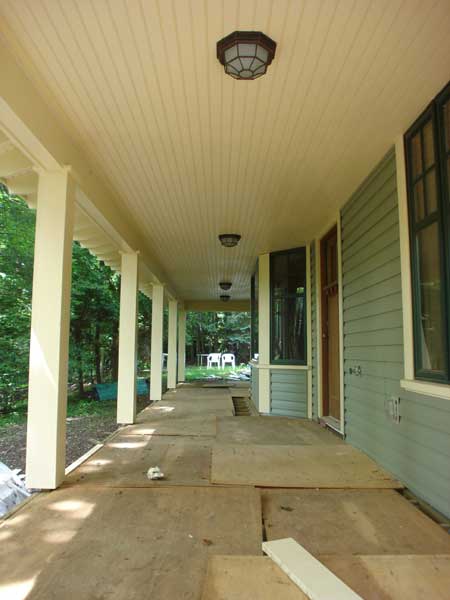 The front porch--still waiting for decking.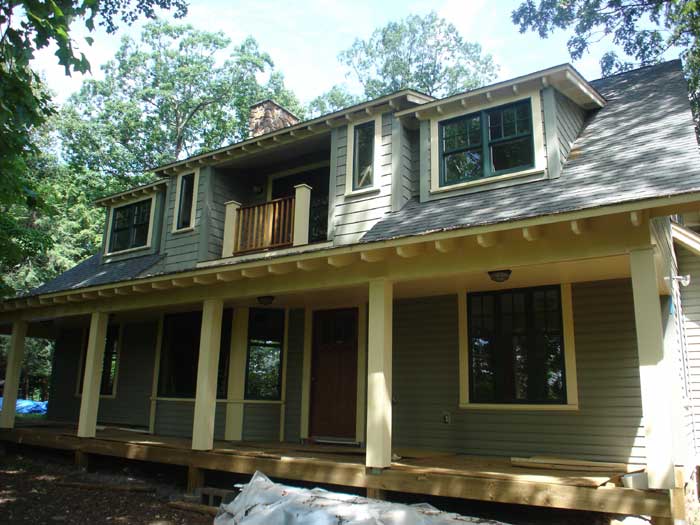 South Facade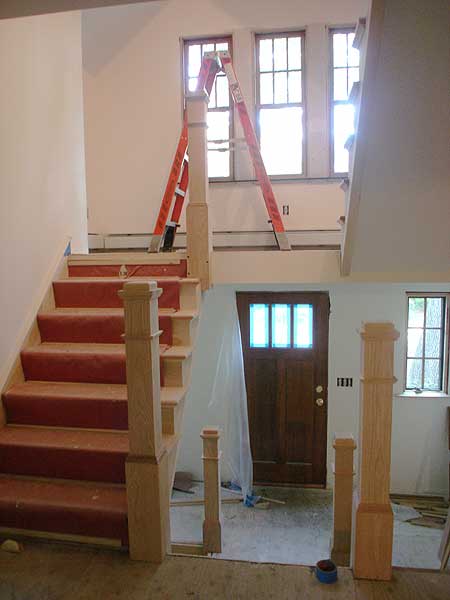 The oak newel posts start going in for the staircase.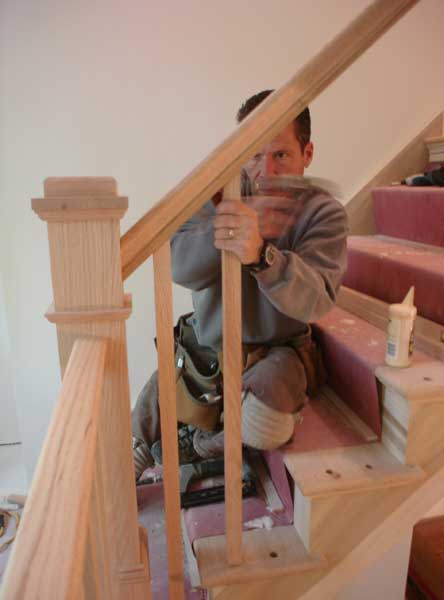 Dave from DLH Construction sets the balusters.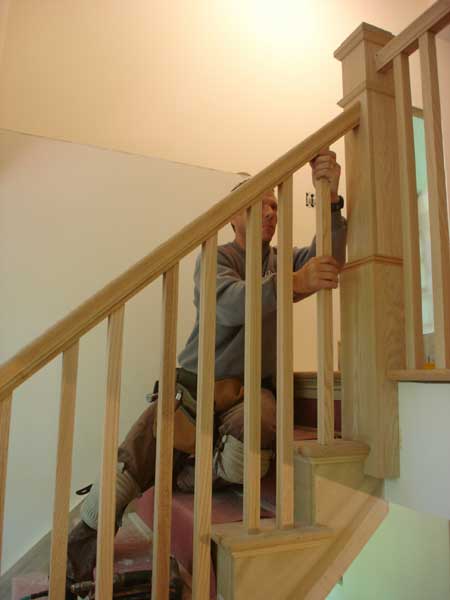 The very last spindle goes in. They're arranged in groups of two in a traditional Arts & Crafts style. With the left over material we might do some decorative blocking on the pairs, like we've seen in some older Craftsman homes, but that will wait for later decorating.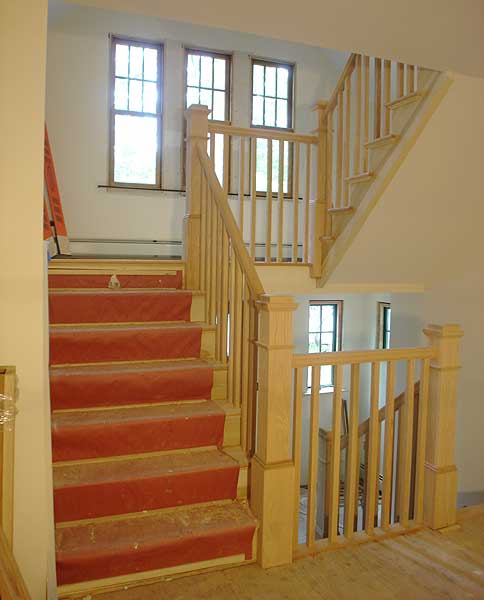 The stairs and bannisters, finished (for now).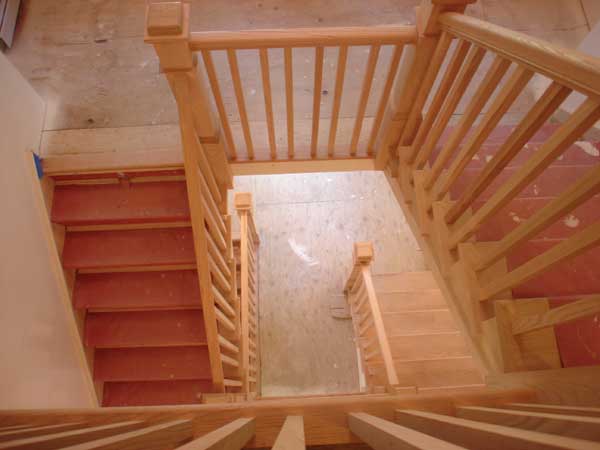 Top down view from the bedroom level.

back
______
::: on to the next page

---
©2006 Phyllis & Larry Fast
---