HOUSE AUGUST 2005 #1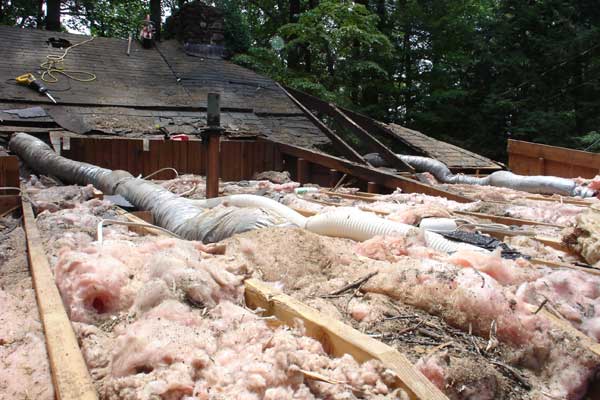 This is what was under the shed roof over the bathrooms and the back end of the old master bedroom. The piping is for a central air conditioning system started by the house's last owner around 1976 but never fully installed.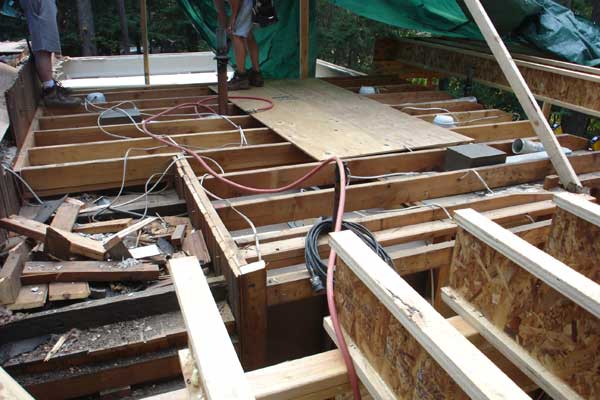 This is the same area (from a different angle) with the insulation and junk removed and reframed where necessary.
The tie-ins to the new construction are under way.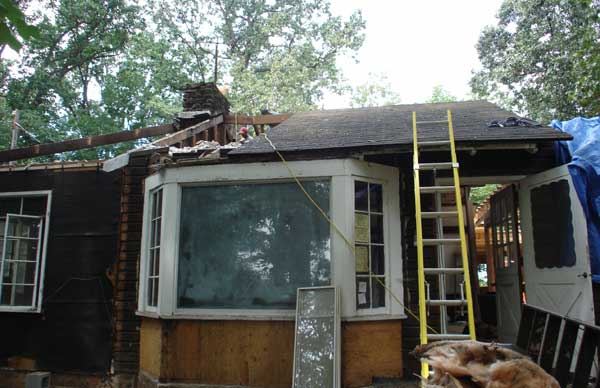 The roof over the west rooms (left side of the picture) is mostly gone.
The last remaining roof sections over the living room are being cut away.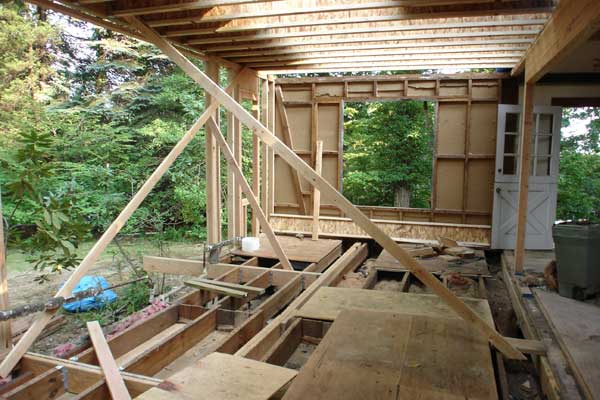 The dining room floor has been mostly removed and reframed where necessary. The cantilever for the bumpout windows on the left has been started. Under the floor, a rat's nest of old BX electrical cables from the original fuse box, a lot of it very unsafe by today's standards, was uncovered. The Synergy Studio and office are below the dining room and part of the living room. We hadn't expected to touch anything in the studio, but we had find a way to decommission and replace the worst of the old wiring.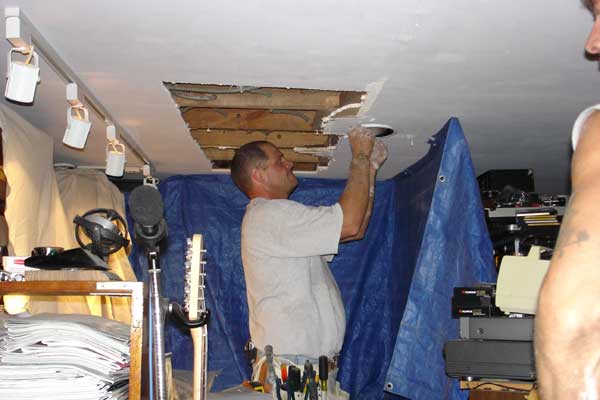 To get to the wiring under the living room without taking up the wide oak plank flooring, electrician Darrell Hart cuts away part of the ceiling in the studio. The circuits that had to remain were rewired in new Romex. Only a handful of the better BX lines from the 1930s remain in service.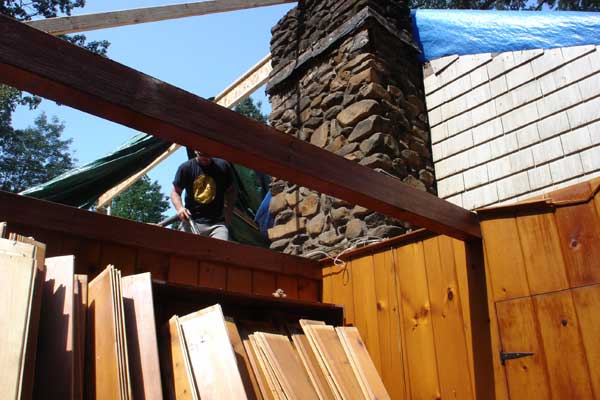 The den/office off the living room (Sound Choice World Headquarters since 1996) without its ceiling or roof. The planks standing up are paneling and wainscotting which have been saved during the demolition for later reuse. The old gable end of the original building (the white shingles) which had been buried in the attic for decades is exposed. It will be coming down.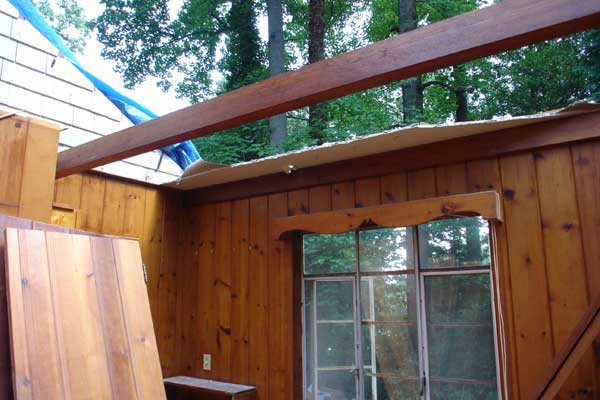 Another view of the den/office.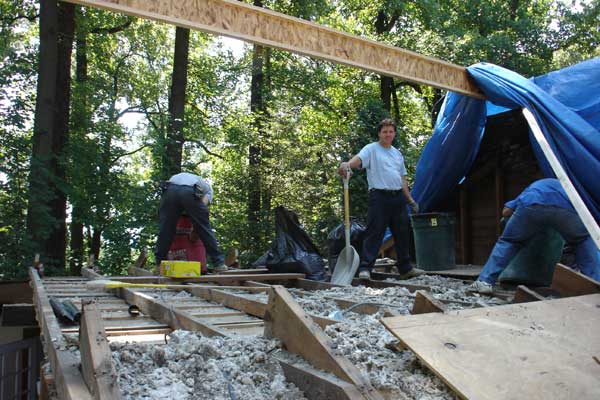 The demolition crew cleans out the insulation under the roof over the living room prior to taking the ceiling down. Where a section of the ceiling is already removed on the left of the picture you can see down into the living room and the front door.
---
©2005 Phyllis & Larry Fast
---