HOUSE AUGUST #2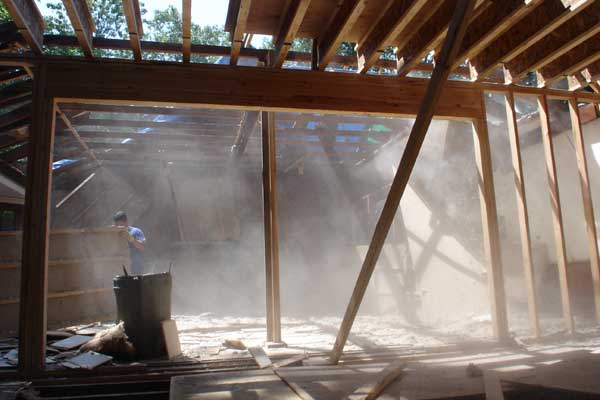 The demolition crew takes down the living room ceiling.
Debris waiting to be carted out to the dumpster. The ceiling joists will come down next.
They are way too small and weak to support the new second floor about to go up.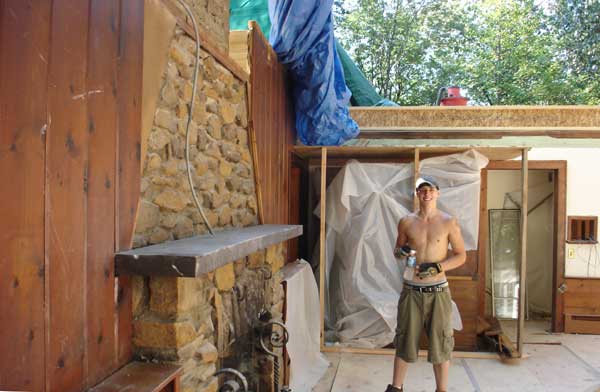 Shawn from the Snyder crew in front of the fireplace after the cleanup.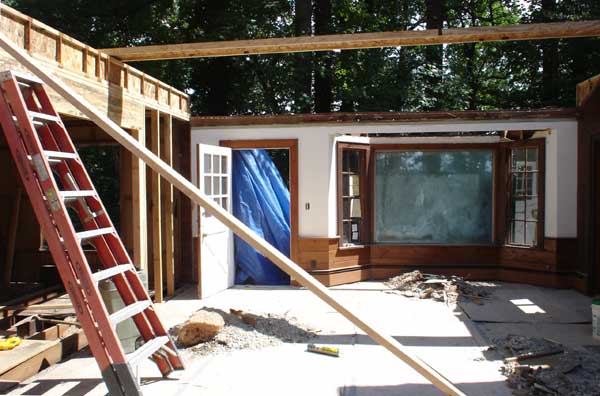 Another view of the open air living room.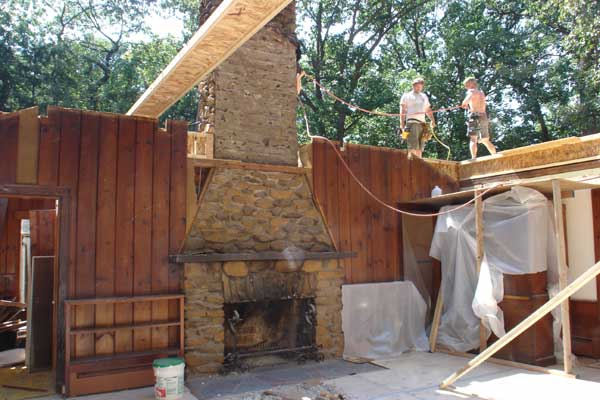 August 4, 2:00 PM
Gary and Craig measuring for the new ceiling joists which will make up the floor system for the
center bedroom to be built over the living room.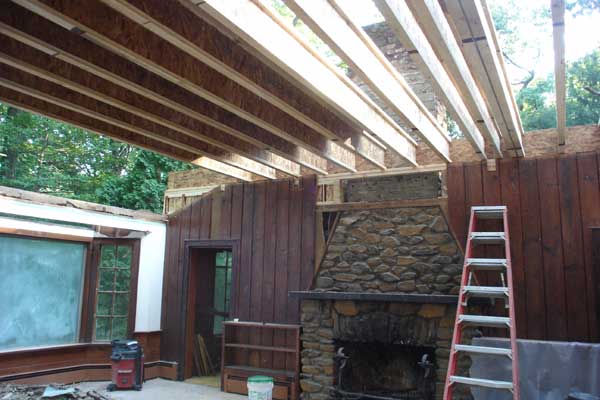 August 4, 4:00 PM
The joists are going in very quickly.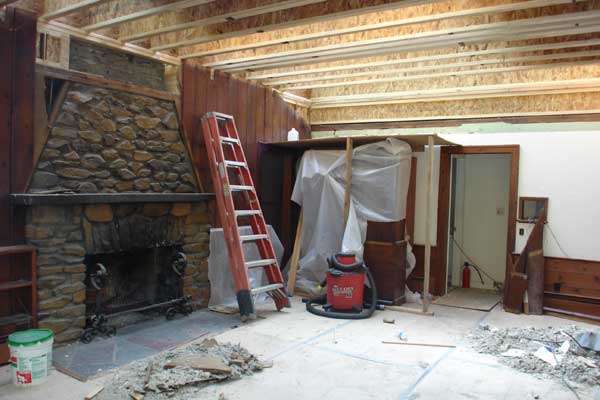 August 4, 5:00 PM
The structure is mostly complete, waiting for plywood decking.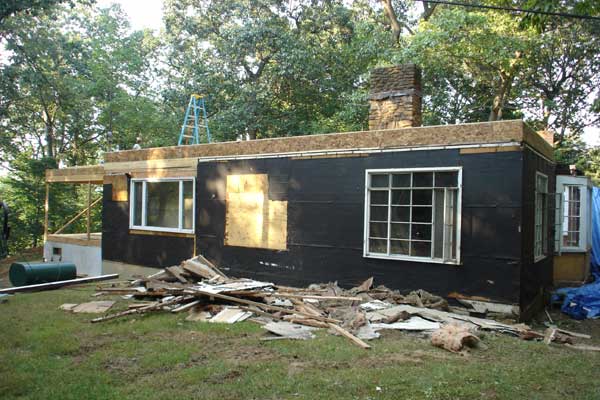 The west facade with new joists, all squared off with the nearly completed second floor system.
The new second floor gables, walls and roof should rise during the next week.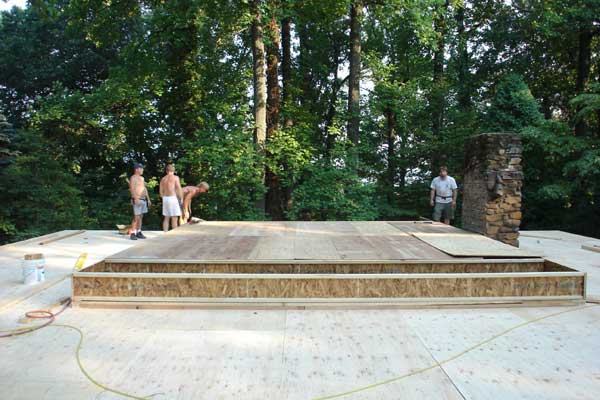 6:00 PM
View from the floor deck of the new second floor looking south toward Long Hill Road and the
Passaic River Valley beyond. The raised box accommodates the higher ceiling in the living room below.
View to the north across the Great Swamp from the area that will be the new master bedroom suite over the new kitchen below. The temporarily open area where the ladder is coming up will be a small walk-out balcony off the sitting area of the bedroom.
---
©2005 Phyllis & Larry Fast
---