HOUSE FEBRUARY 2006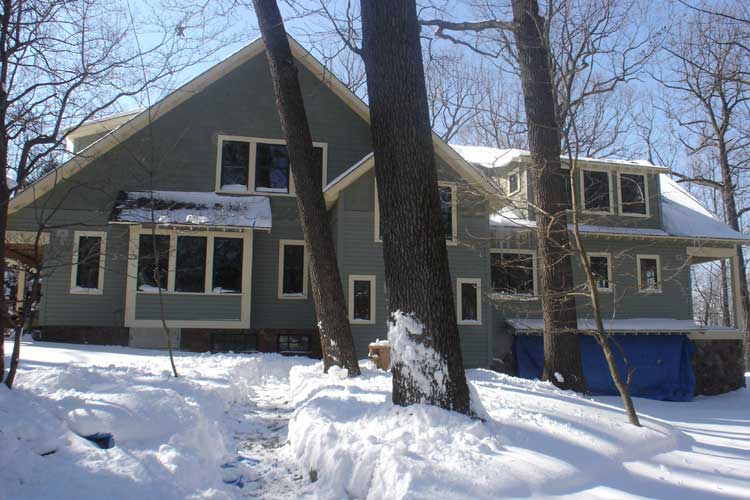 More snow.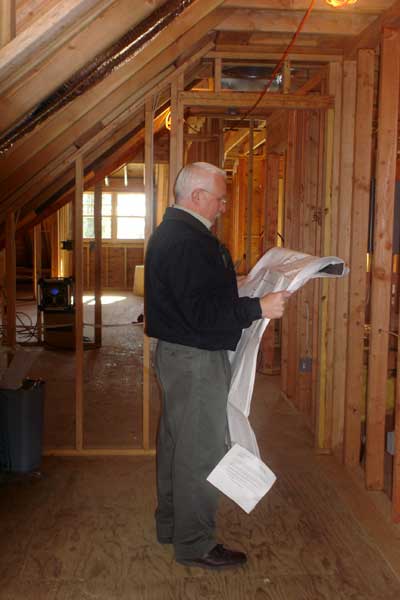 Long Hill Township building inspector Tom Yotka checks out the house top to bottom during the framing inspection.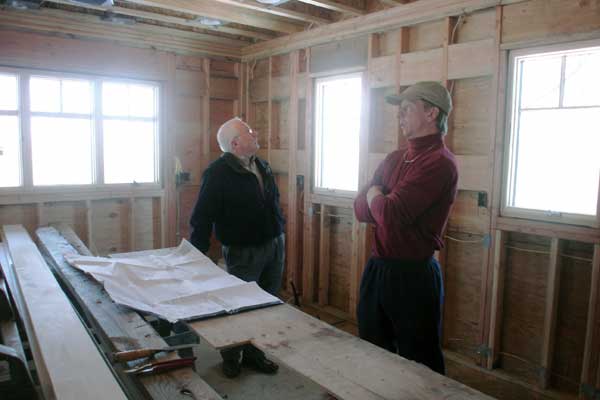 Tom and Craig in the kitchen space during the framing inspection (we passed).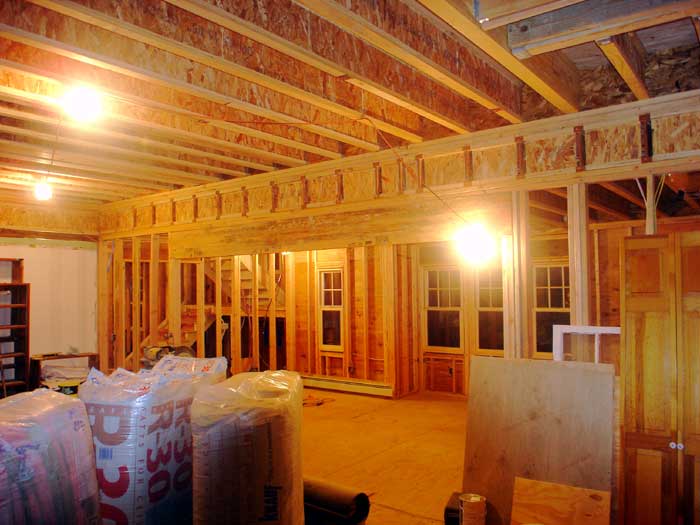 Before the insulation and drywall closed in the walls, I took pictures of all of the framing showing the structure and all of the behind-the-wall wiring, piping and ductwork. It took over 400 pictures to show all of the new framing. This is the Living Room into the Dining Room with the stairwell beyond through the foyer. The insulation batts are in the foreground.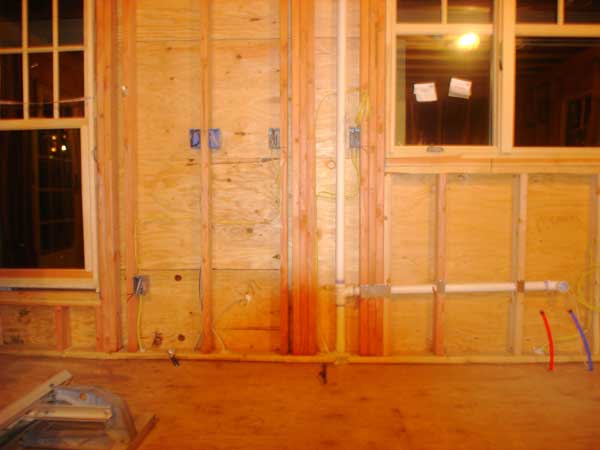 A typical shot in the kitchen, where the kitchen sink will go showing the plumbing,
heating pipes, electrical boxes, cable TV, phone and Ethernet line boxes.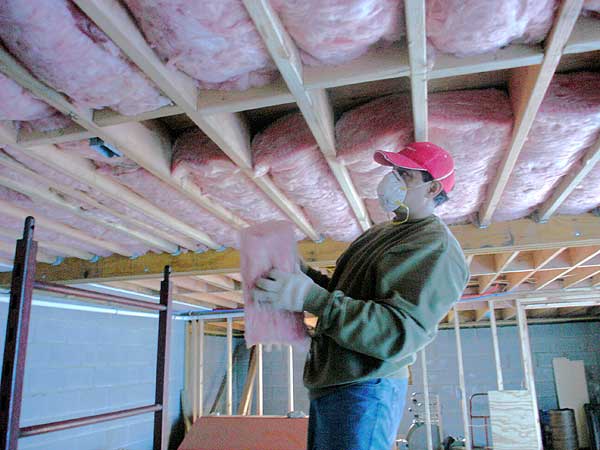 Insulating the garage ceiling, under the kitchen floor.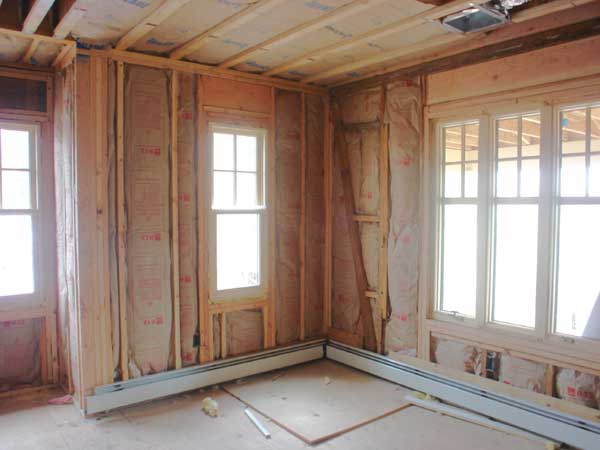 Insulation in the front left corner of the dining room; new insulation fit into some of the old existing framing.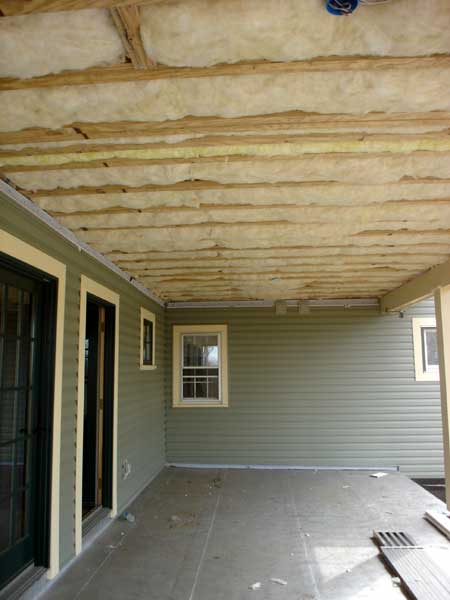 Insulation batts in the ceiling of the veranda off the kitchen which is under the new master bathroom floor.
(That bathroom floor above will also have under-tile electric radiant heat).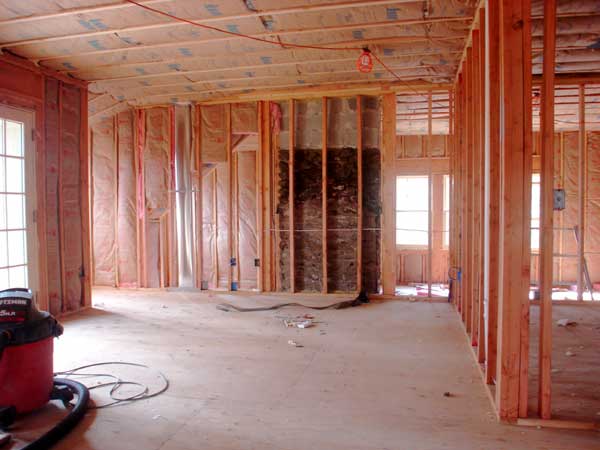 Insulation installed in the middle room upstairs.
The compressor unit for the central air conditioning was installed in the middle of the winter outside of the
old master bedroom on the first floor.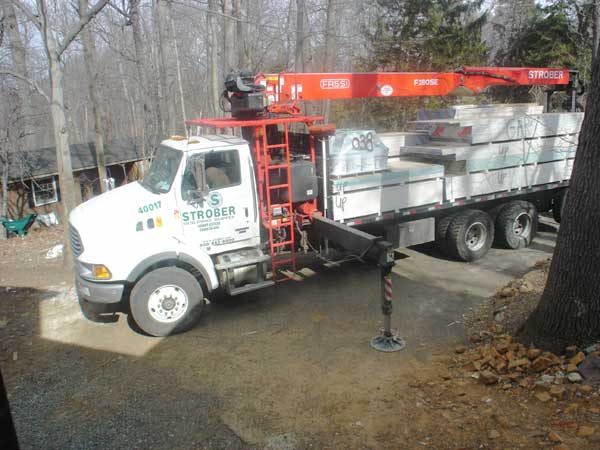 The drywall truck arrives.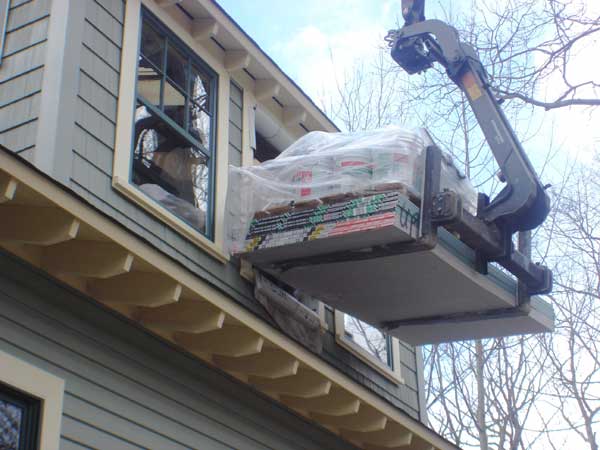 Craning materials up to the second floor and in through the bedroom window.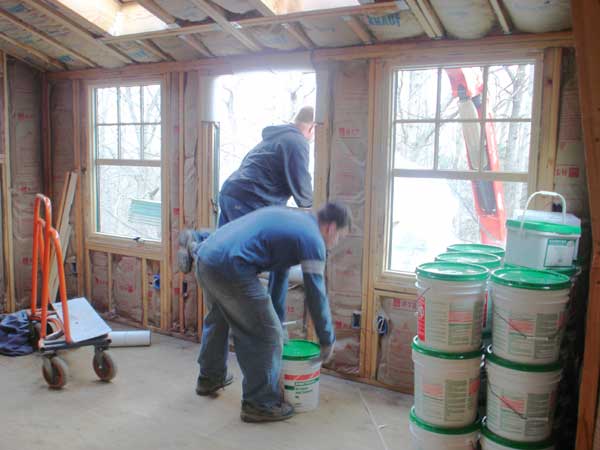 Loading materials in through the window.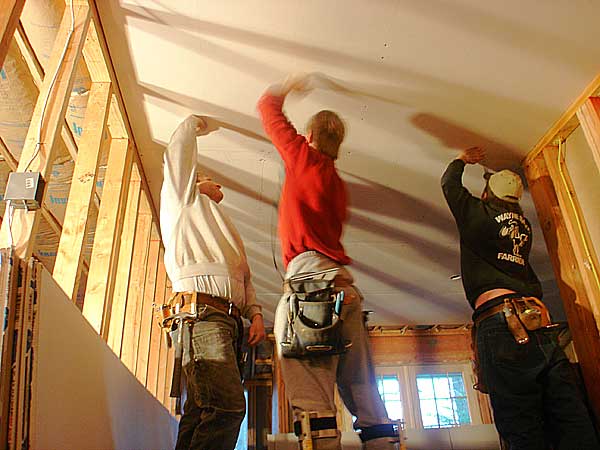 Drywall starts going up on the second floor. Tom, Craig and Gary.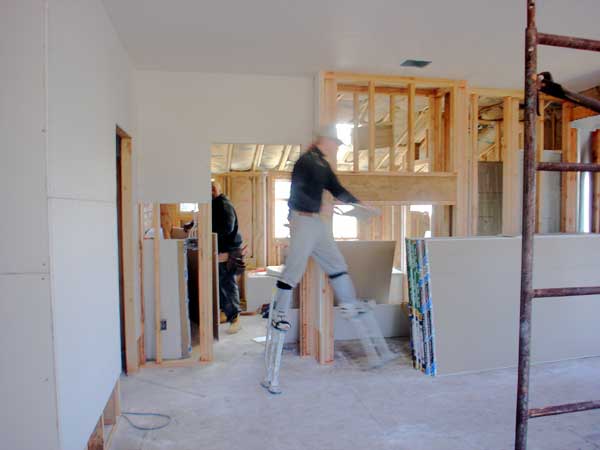 Craig on stilts, putting up panels in the master bedroom.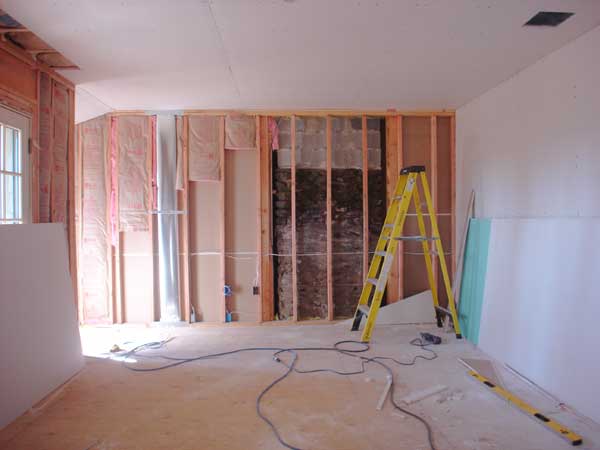 The middle rooms with most of its drywall up. This is the last view of the old fireplace chimney across the room before being closed in. It still shows the old roof line's inverted "V", the old weathered exposed stone, and the cinder block extension continuing up through the new roof line.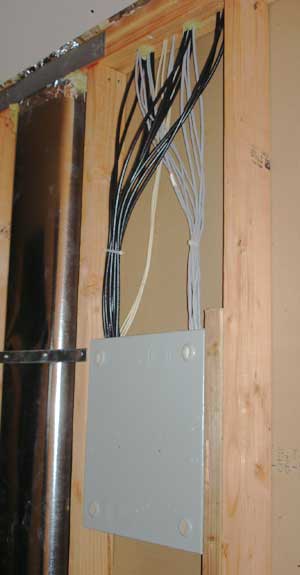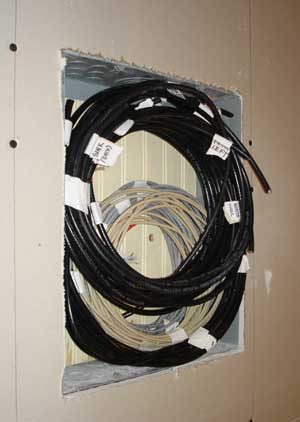 The second floor low voltage panel in the laundry room, back and front, with cable TV, Ethernet and phone lines.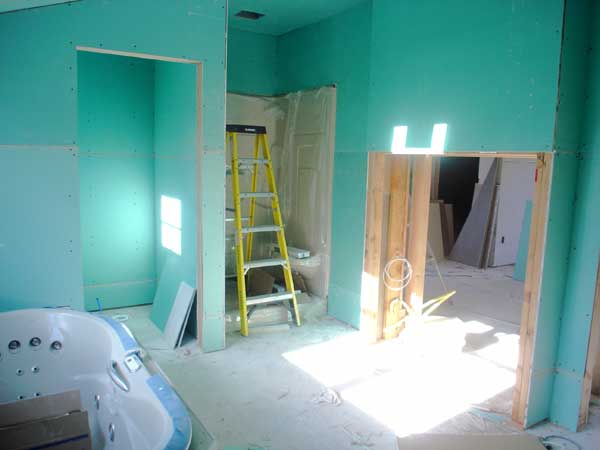 Blueboard goes up in the master bathroom. The through-wall fireplace space is better defined, now.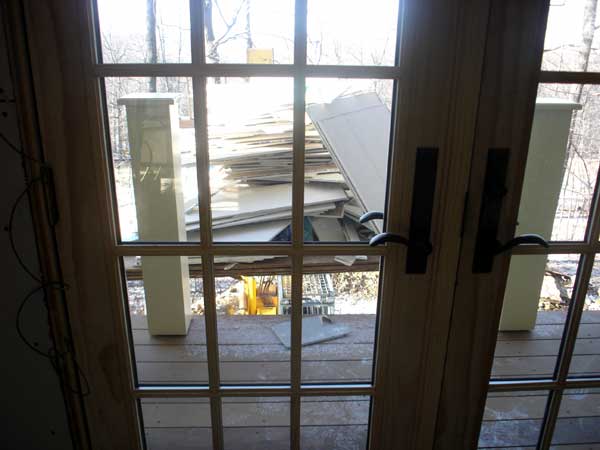 Drywall scrap is taken back down out the master bedroom balcony doors and lowered on the loader.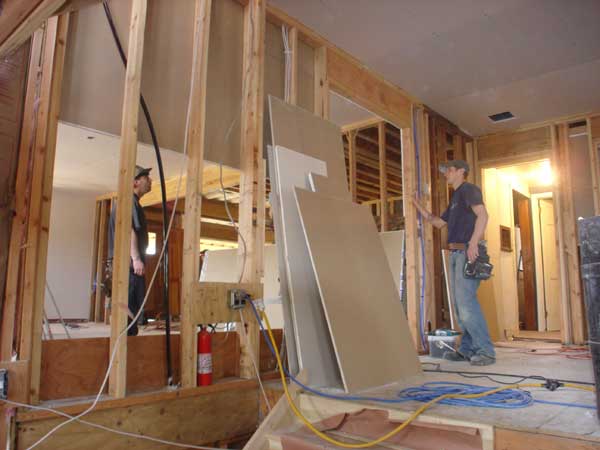 Shawn and Gary work on the drywall in the dining room (left) and foyer (formerly the kitchen).


---
©2006 Phyllis & Larry Fast
---