HOUSE JANUARY 2006 #2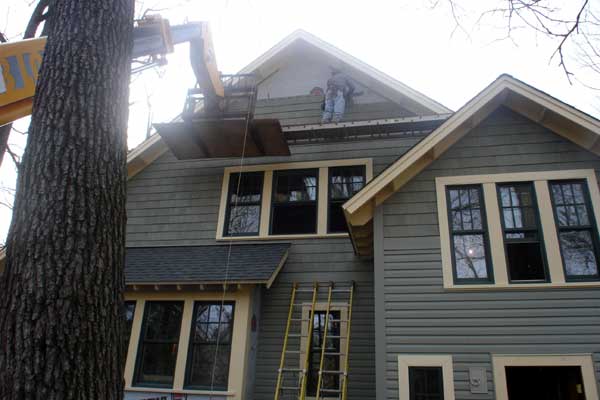 The shakes on the east gable near completion.


Almost done, except for the dining room bumpout.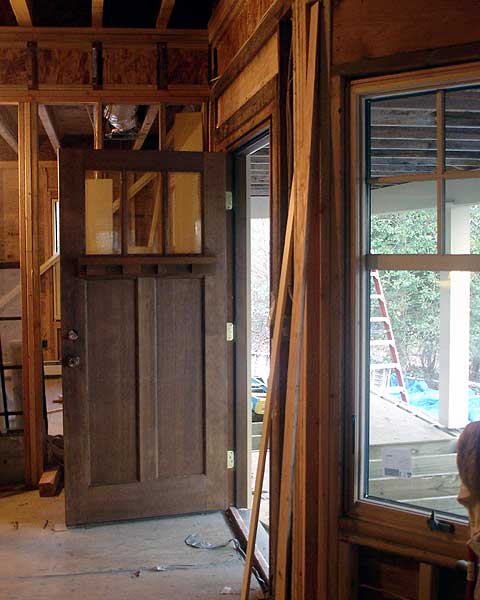 The old front door next to the bay window is replaced with the same reproduction Craftsman style Simpson door as used on the side door. The old door was a cross buck dutch door which was aging out and didn't really fit the style of the refurbished house.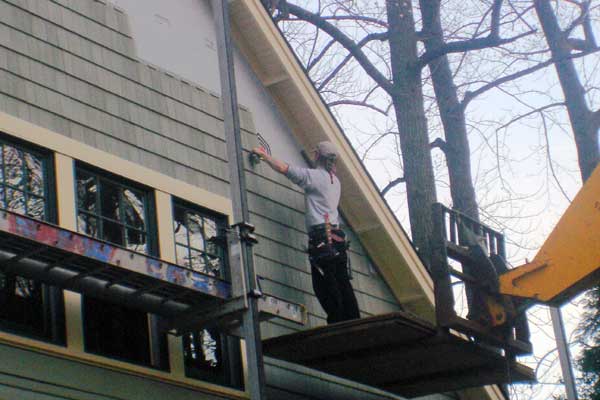 Craig finishes up the west gable vinyl shakes.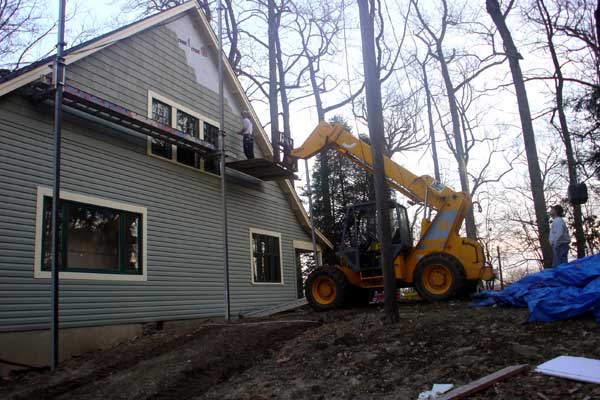 A long shot of Craig up on the loader on the west facade.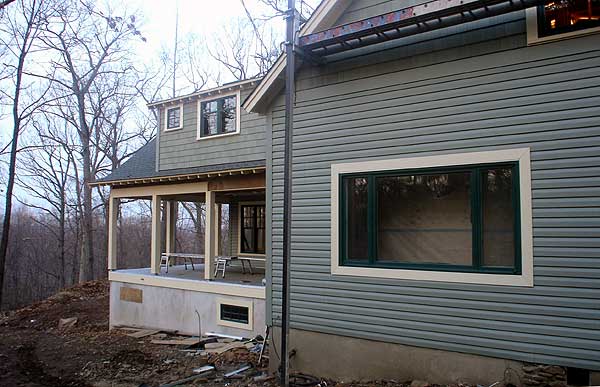 Most of the west facade siding and trim is done. Looking northeast out over the Great Swamp. The picture window in the center is an Andersen from the 1976 renovation, originally white now painted to match the dark green of the new windows. With a matching vinyl surround.
The back porch veranda and new master bath dormer (above porch).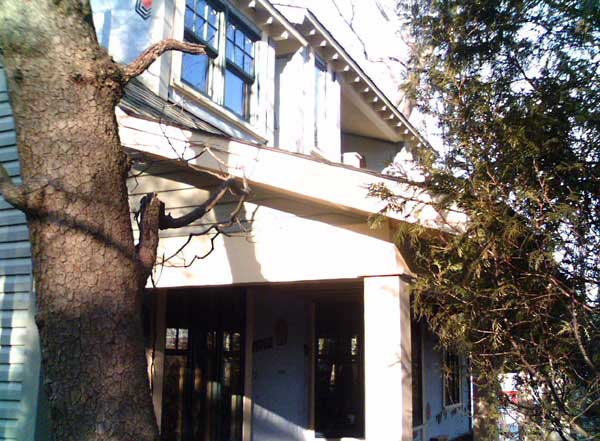 A closeup of the front dormers and trim work above the front porch.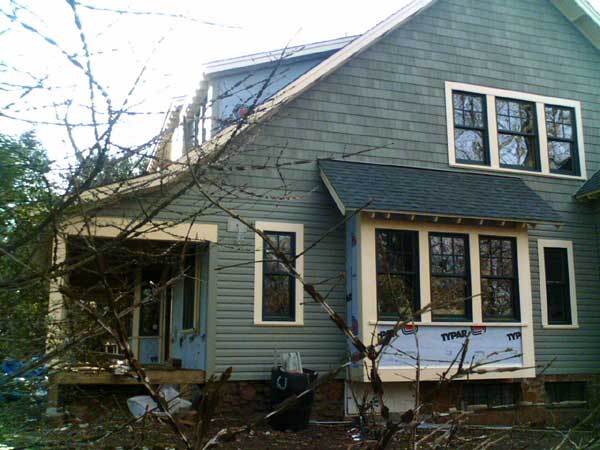 The dining room bumpout on the east facade.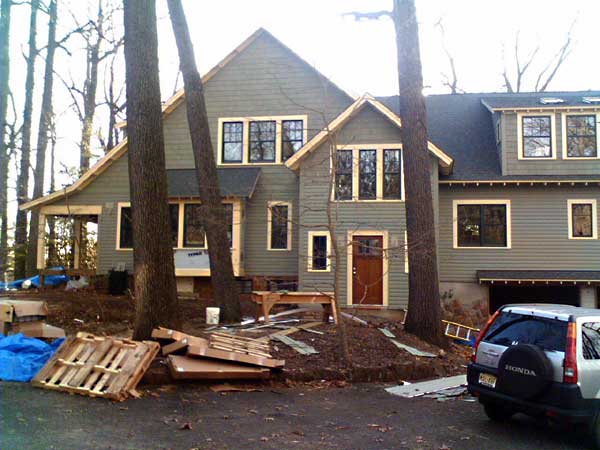 Siding almost finished.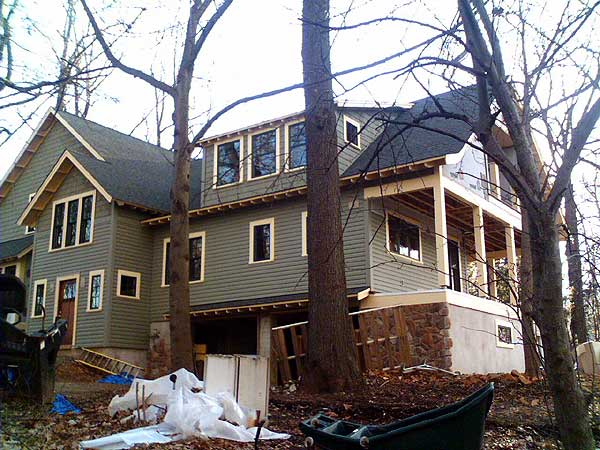 View from the barn looking back up at the house and garages.
---
©2006 Phyllis & Larry Fast
---