HOUSE JULY 2005 #1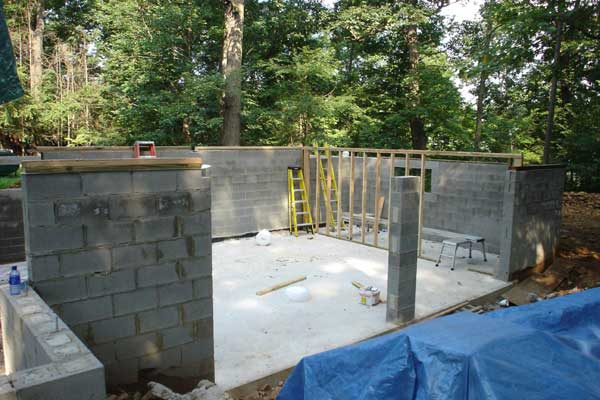 Framing starts with the storage room off the garage.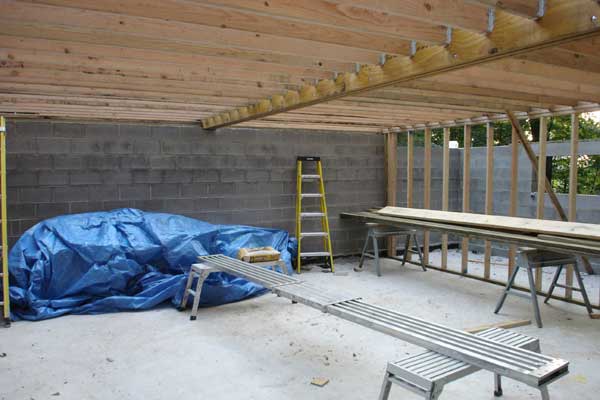 Ceiling joists and
better header
steelwork in the garage.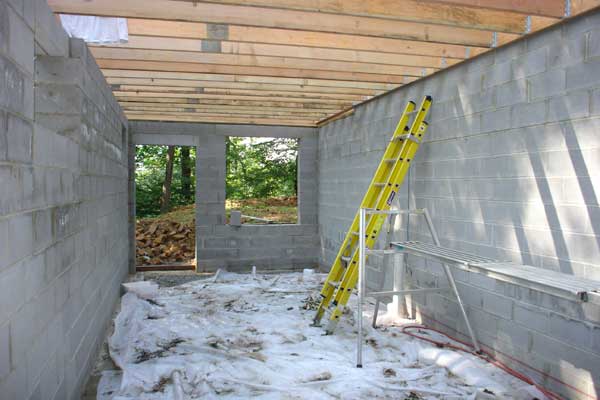 The studio ceiling formed by west veranda floor system above.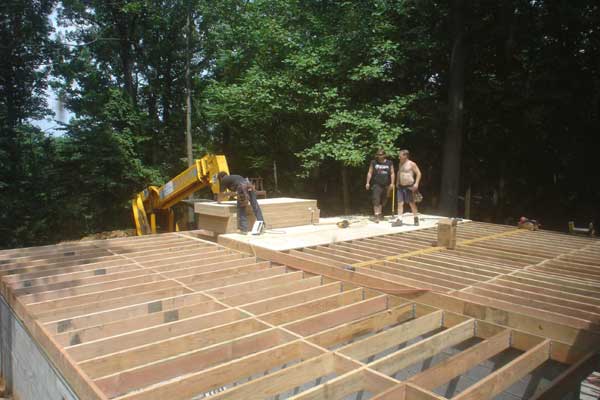 Kitchen and wrap-around veranda/porch floor systems over the garage and studio.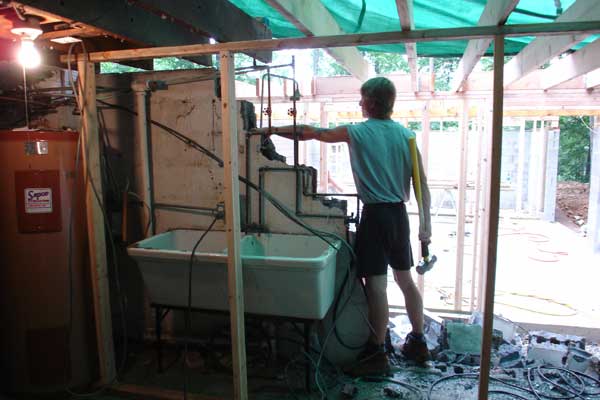 More demolition of old cellar north wall leading into the new garage.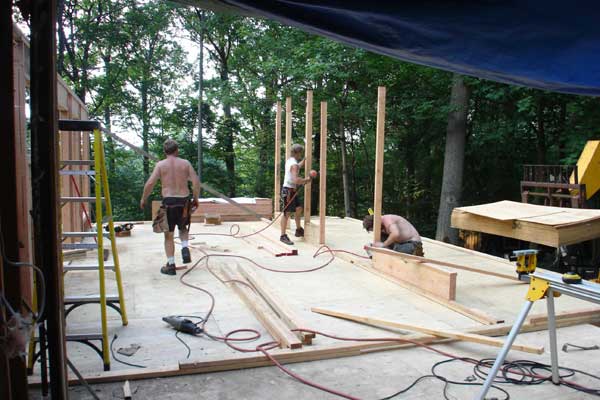 The new kitchen wall framing goes up.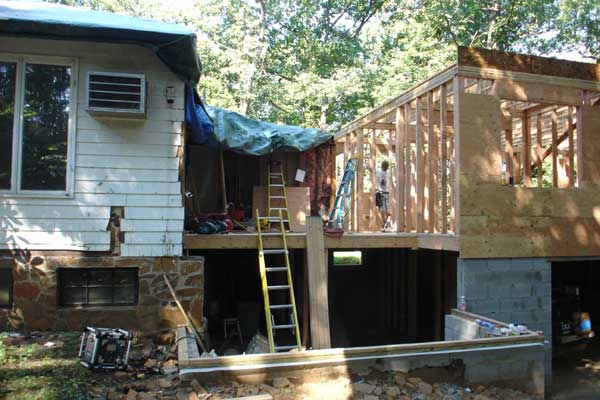 The kitchen, office and pantry are framed with the new master bedroom floor system above. The still unbuilt stairwell/entry foundation is in the foreground. The upper foyer in place of the old kitchen is also still mostly unframed.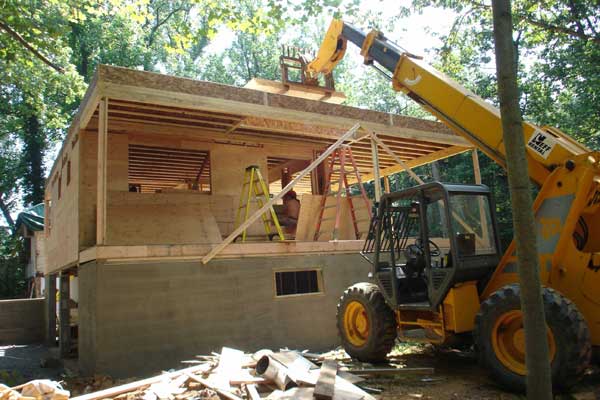 The back porch and north kitchen wall.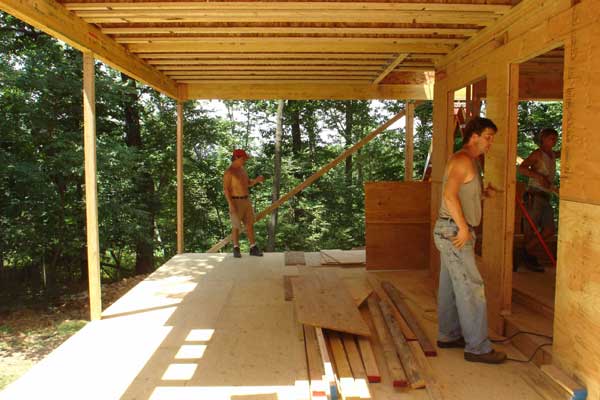 View off the west veranda looking north into the Great Swamp.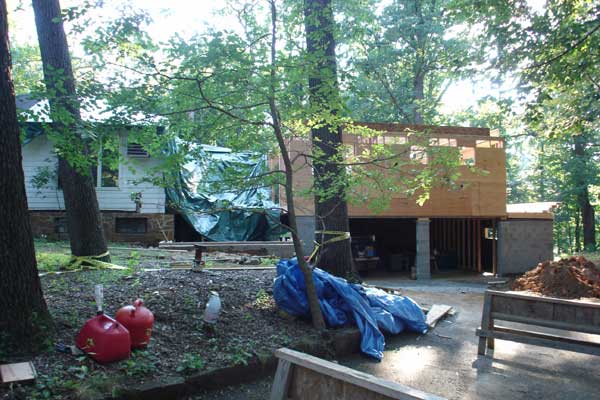 A long view of the east facade.
---
©2005 Phyllis & Larry Fast
---