HOUSE JULY 2005 #2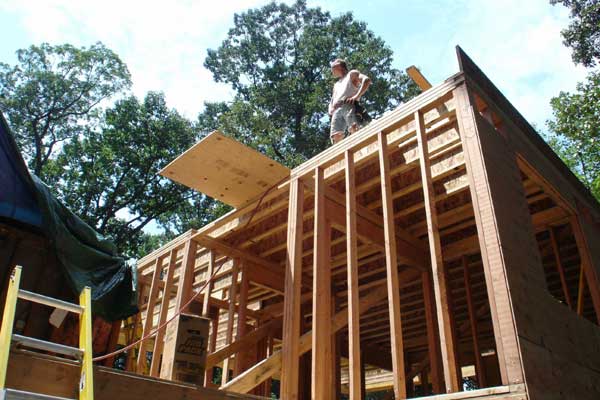 Craig standing above the new kitchen office on the floor of the new master bedroom suite.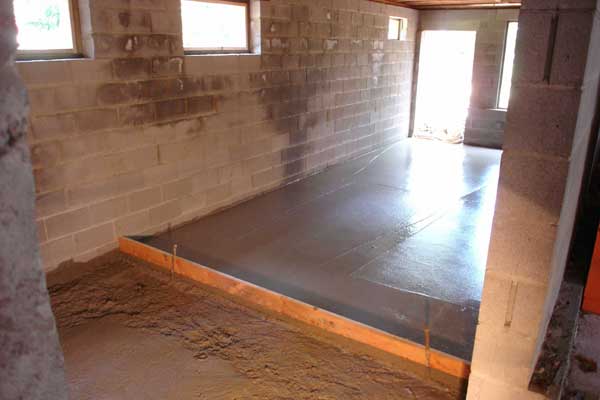 The studio finally gets part of its concrete floor slab. The rest will be poured when the stairwell and tie-in to the old part of the cellar floor is done in a week or two.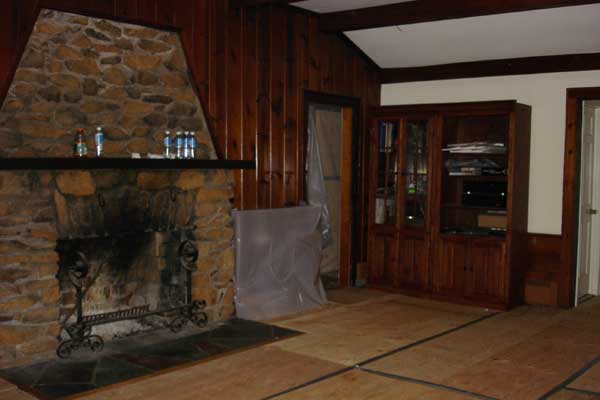 The living room the night before demolition begins. The oak plank floors have been covered to protect them. The ceiling will have to be removed to allow construction of the floor system above for the new second floor. The ceiling boxed beams will be removed and rebuilt later.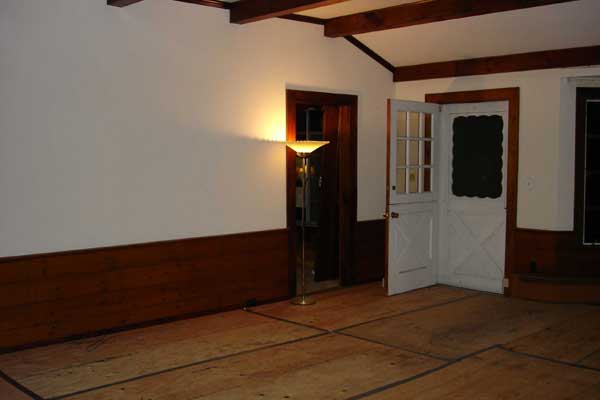 The other living room wall (shown) was supposed to stay up and have a new 12 foot wide passageway built between the living room and the new, larger dining room. But this wall was so poorly constructed (the 2x4s were installed sideways on the flat), and the lack of a carrying beam underneath meant that this wall would have to come down and be rebuilt correctly. The wood wainscoting was removed and stored for use on the new wall.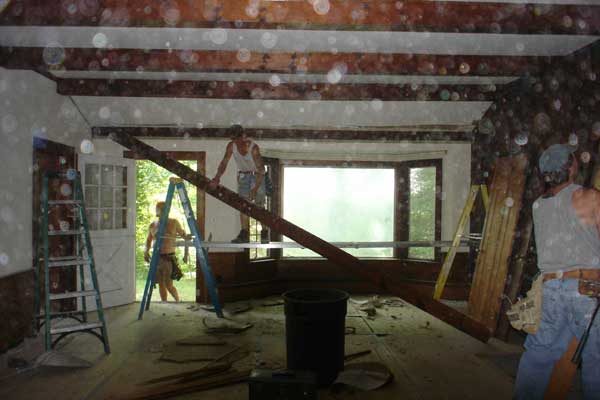 The demolition crew starts the next morning. The spots caught by the flash are insulation debris floating down from the attic as holes are punched in the layers of drywall and tile on the ceiling.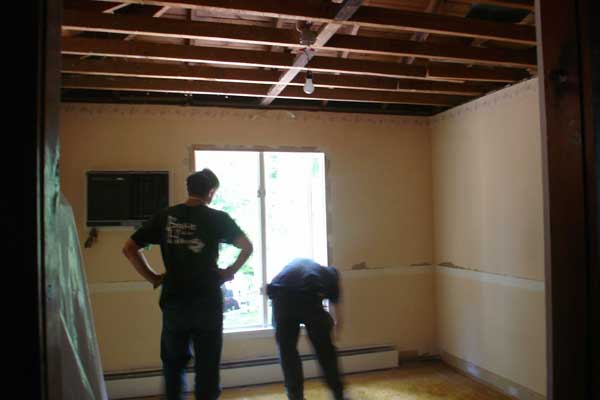 The old dining room ceiling comes down. The wall to the right is to be removed to combine the old guest room and the dining room into a larger dining room, doubling its size.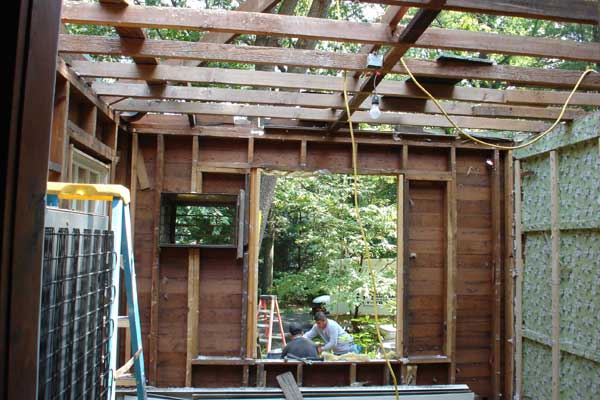 The dining room walls and ceiling mostly removed. Old wallpaper, 1920s-1930s vintage exposed.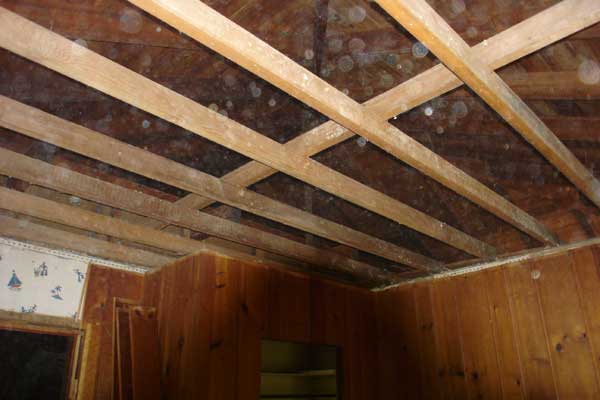 The old guest room starts to come down. The beaded knotty pine paneling has been removed and stored for reuse, though we're not exactly sure where yet.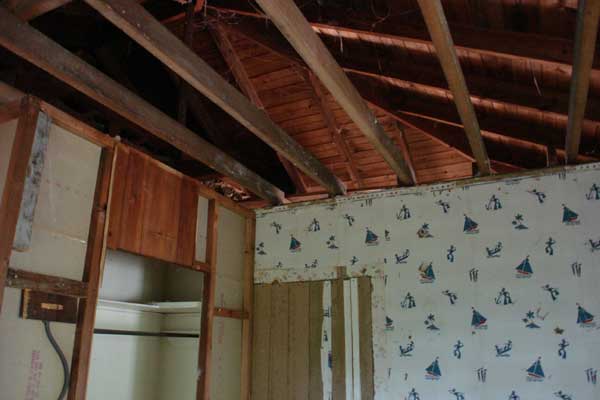 The guest room without the paneling exposes 1930s-1940s vintage kids room wallpaper.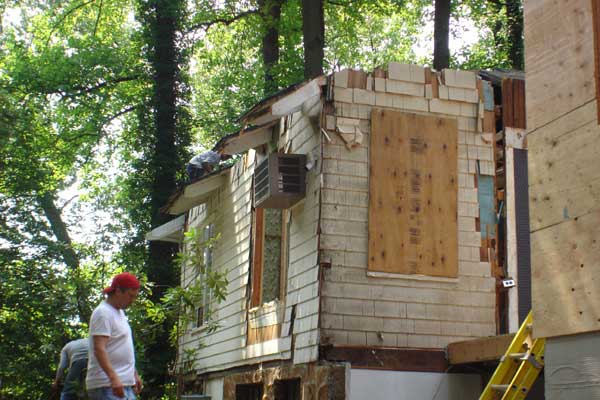 The exterior of the dining room and the guest room east facade with the roof mostly off. This wall is to come down since the new dining room will have all new window openings and a new Arts & Crafts style window bump-out. It's easier to rebuild the wall than patch and modify the old one. During demolition a window in the former stairwell, covered in plywood here, was discovered. Prior to about 1941 it was an exterior window in the dining room. It was discovered in perfect condition under the drywall and has been removed and stored, though with no particular reuse planned.
---
©2005 Phyllis & Larry Fast
---