HOUSE SEPTEMBER 2007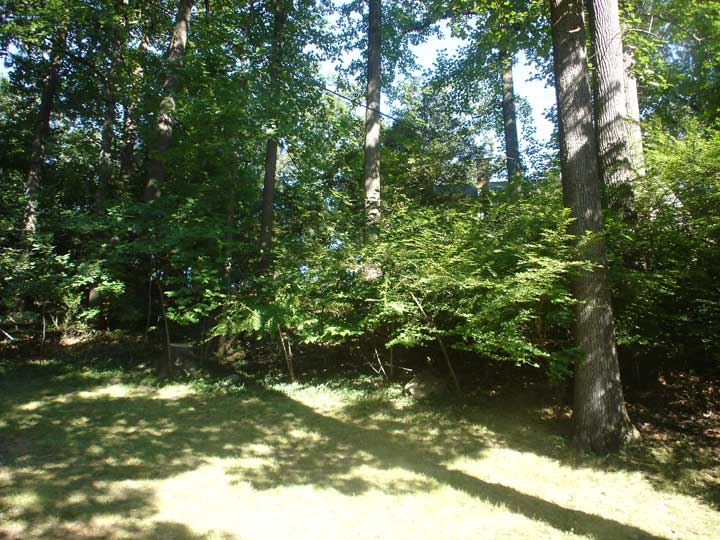 Over the years the vegetation around the house had become quite overgrown. From here on the lower front lawn you can hardly see the house. The roof line is barely visible and the stone terraces are hidden by the plants.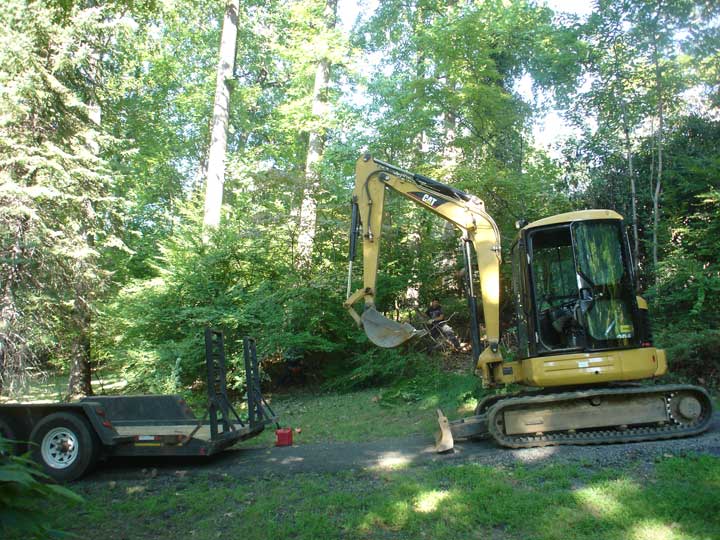 Garden State Landscaping from Long Valley, NJ unloads their equipment.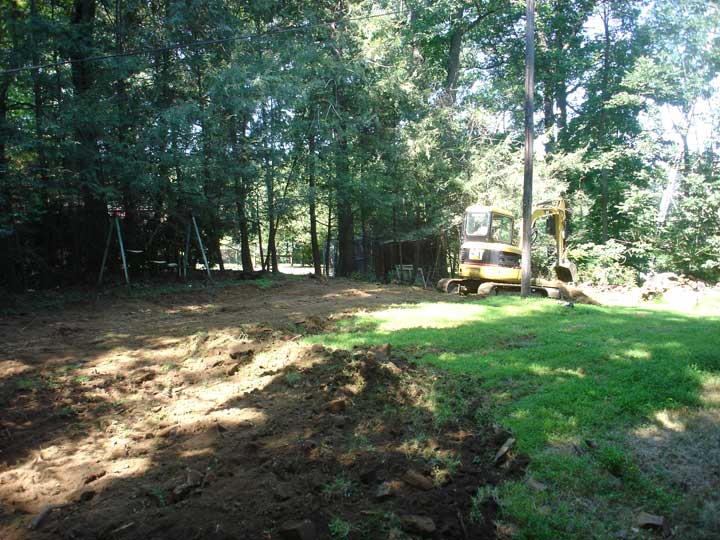 The side lawn is prepared for topsoil and replanting.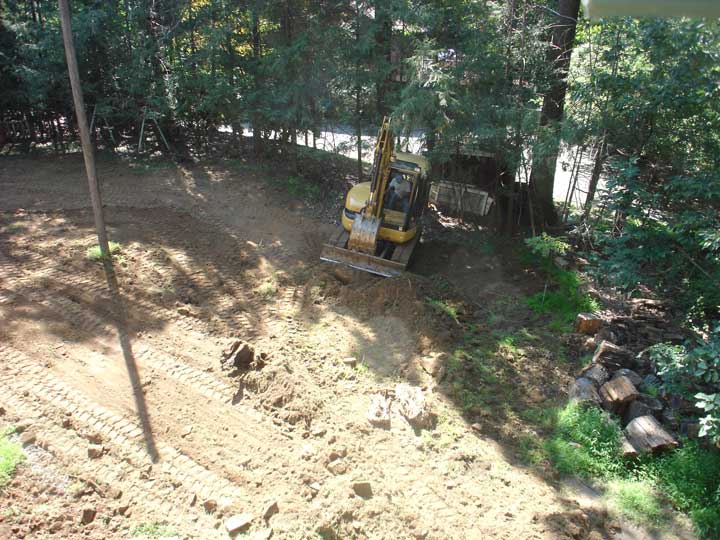 The topsoil is spread. This is the back corner of the property near where the old cement wading pool once was, 40 to 50 years ago. (Picture taken from the new master bath window on the second floor).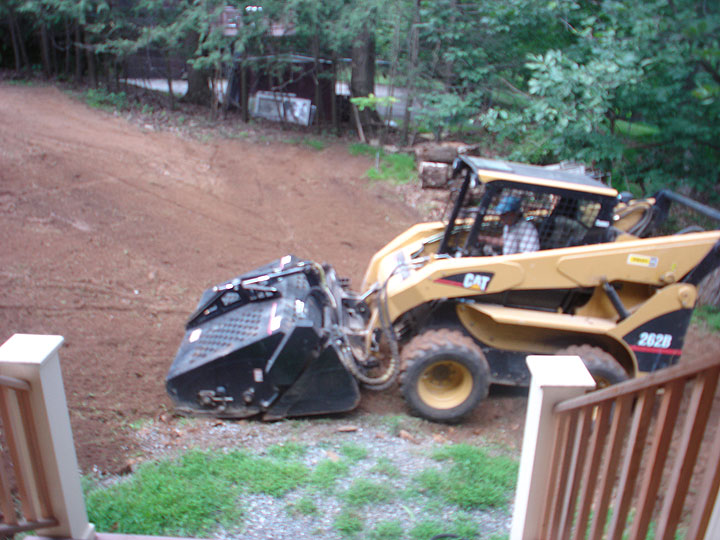 This machine picked up all of the loose stone, and there was a lot of it.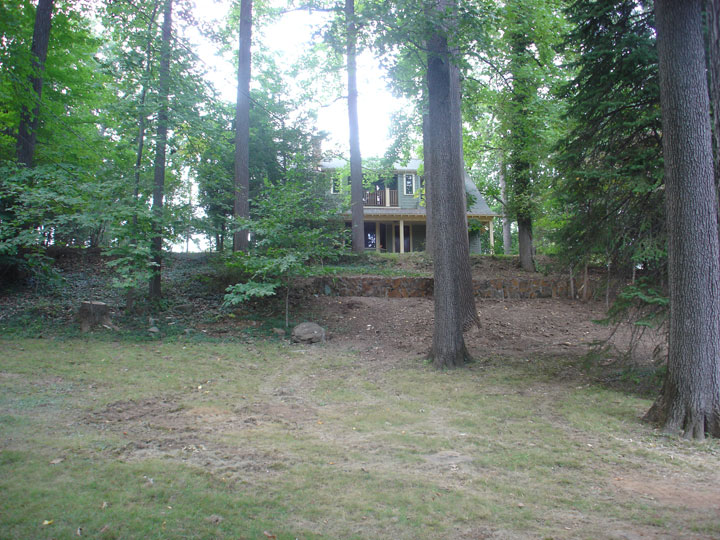 After cleaning out the undergrowth, the house is visible from the lower lawn and street again.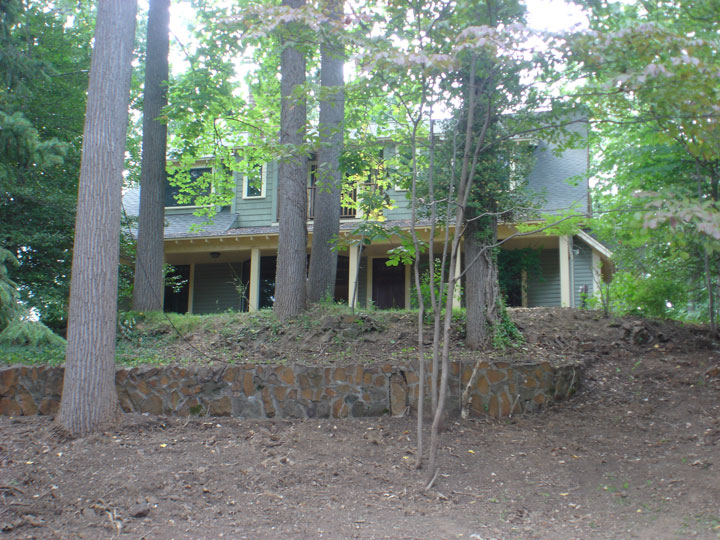 A view from near the driveway.

back
______
_
::: on to the next page

---
©2009 Phyllis & Larry Fast
---