HOUSE OCTOBER 2007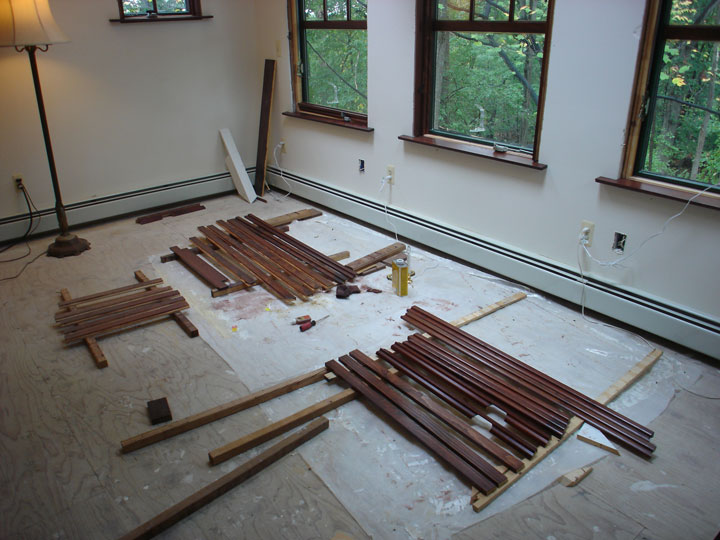 More trim work to be stained. This time the upstairs rooms, especially the master bedroom and the upstairs hallway. Phyllis and I again worked on staining the finish trim. As in the other rooms, we sprayed the white baseboard heat to match the same Kona brown color.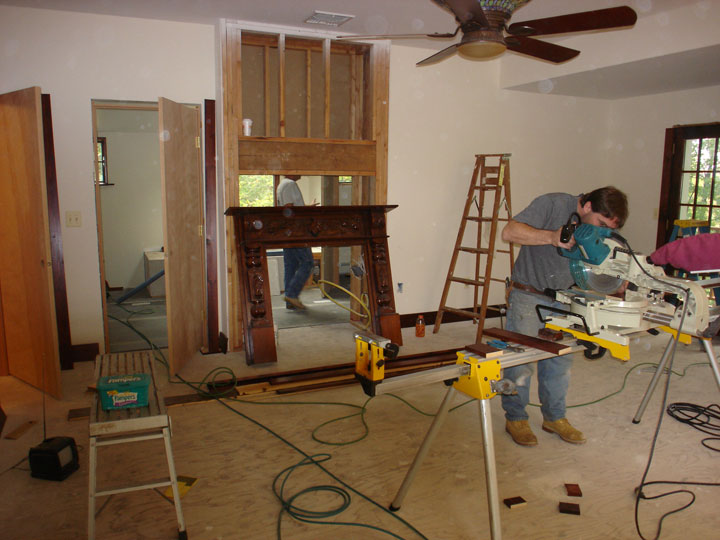 Gary cuts and installs the trim around the doors and windows.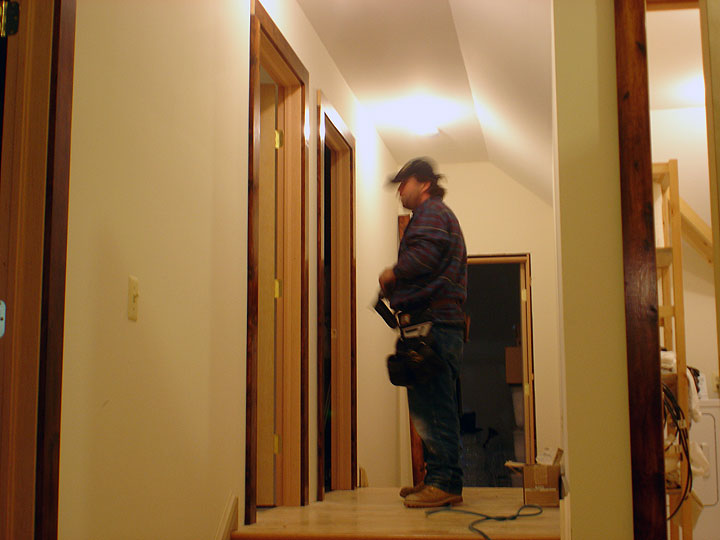 The dorrs are trimmed in the upstairs front hallway. Still to be stained: all the doors.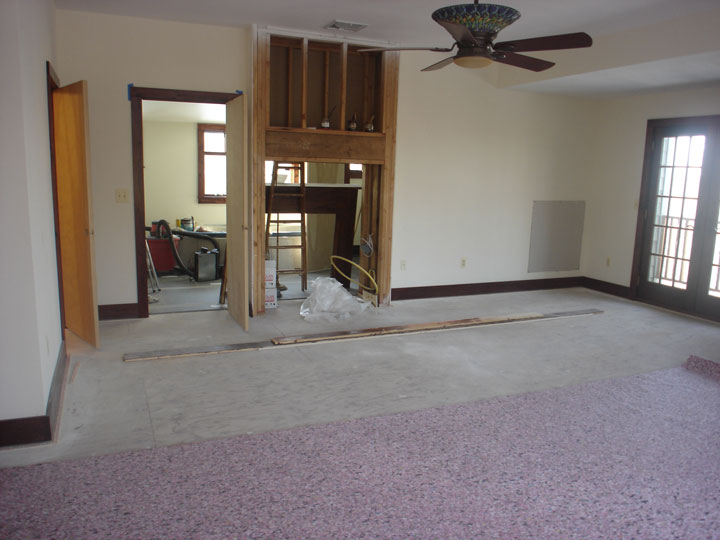 After the trim is up, the master bedroom carpet goes down. It had been stored in the garage for almost a year and a half since the downstairs rooms had been done. The padding goes in first.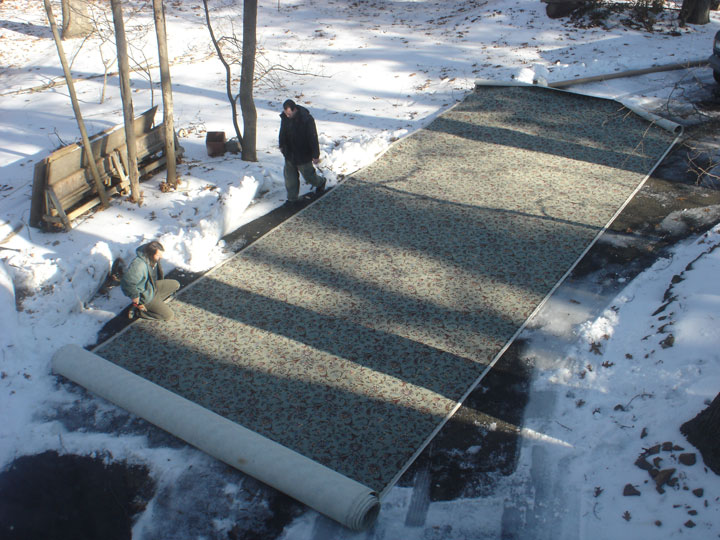 The big pieces were unrolled in an early snow on the driveway, cut and then brought upstairs.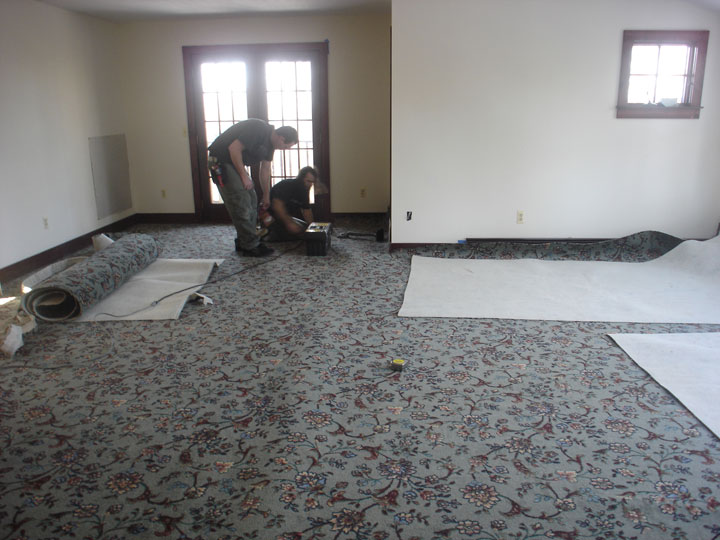 The carpet goes down in the new master bedroom.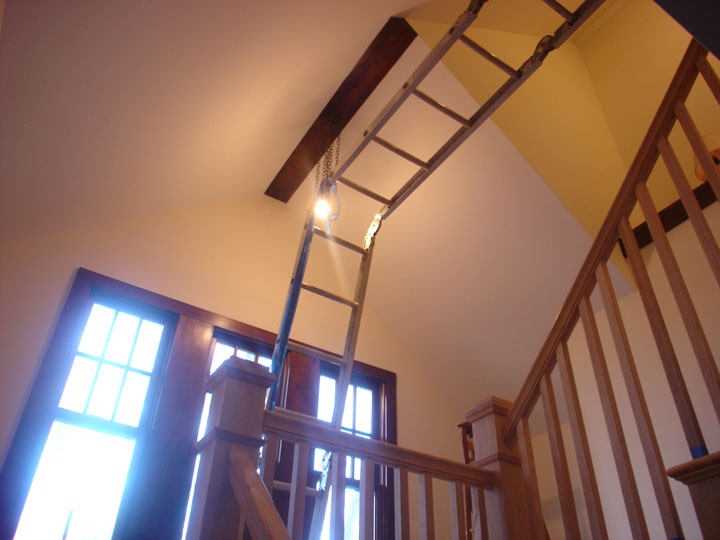 December 2007:
Once the trim was in, it was time to install the light in the stairwell. Phyllis had found an antique hanging lamp online. It had been nicely rewired and was large enough to add some visual balance to the peak of the stair tower.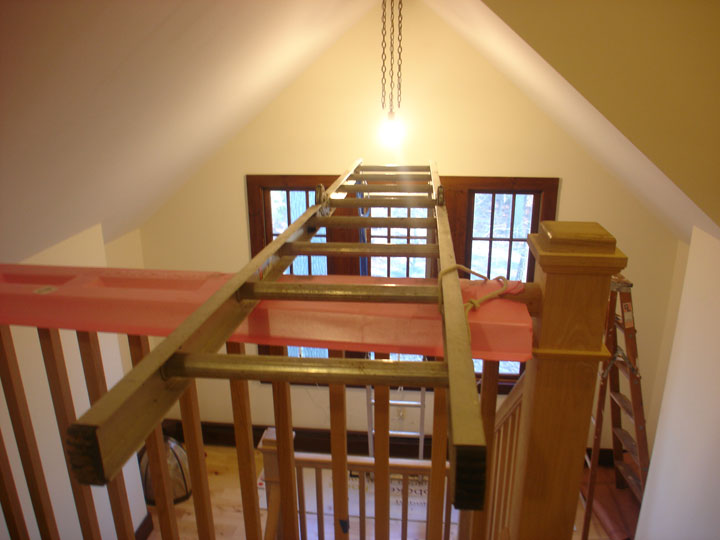 The only way to get out to the work space was using the folding ladder set up as a scaffold. First I had to stain and polyurethane the board at the peak of the ceiling. Then, the electrical connections had to be made to the box which had been installed by the electrician. The chains to hold the lantern were then attached to the board and box. The glasswork was very heavy, but eventually we managed to lift it up and hook all of the chains.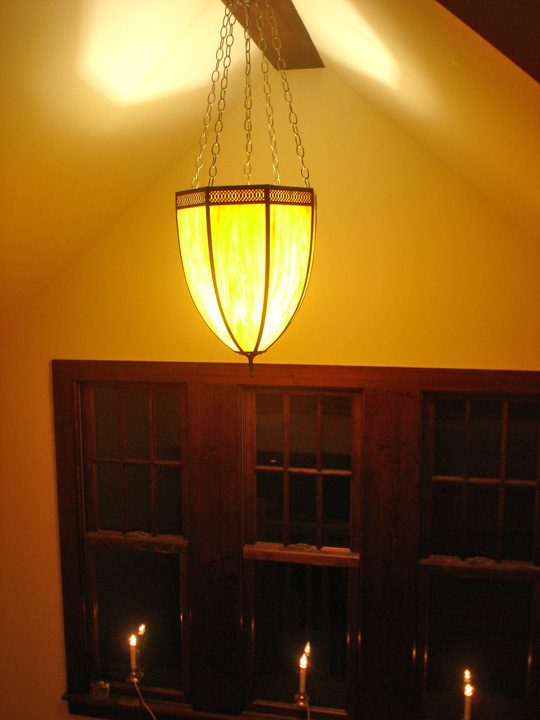 After a little experimentation with the length of the chains, the light is installed. It has a CFL illuminator so that we won't have to pull out the ladder to change the bulb very often.

back
______
_
::: on to the next page

---
©2009 Phyllis & Larry Fast
---