HOUSE AUGUST #4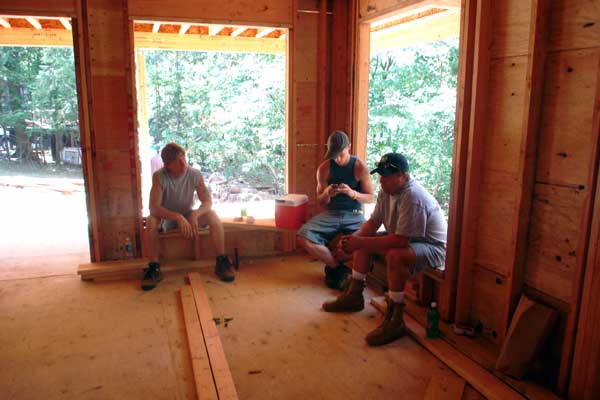 Craig, Shawn and Frank have lunch in the eat-in area of the kitchen.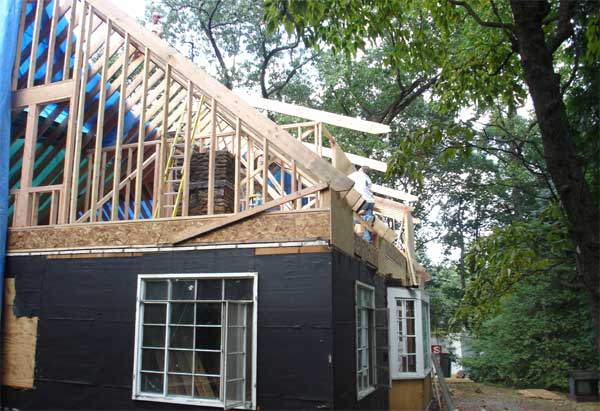 The west gable is framed. The front dormers with their overhanging exposed rafters begin.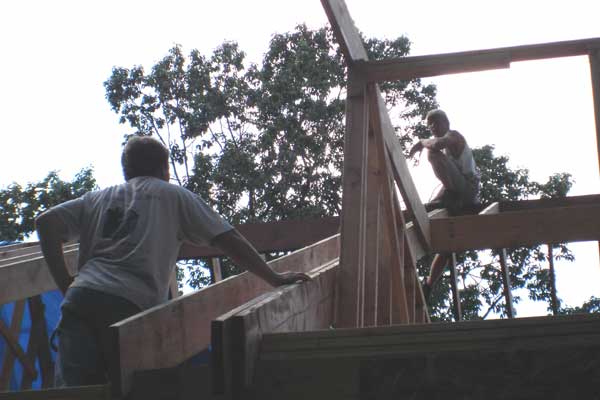 Craig and Frank working on the front dormers.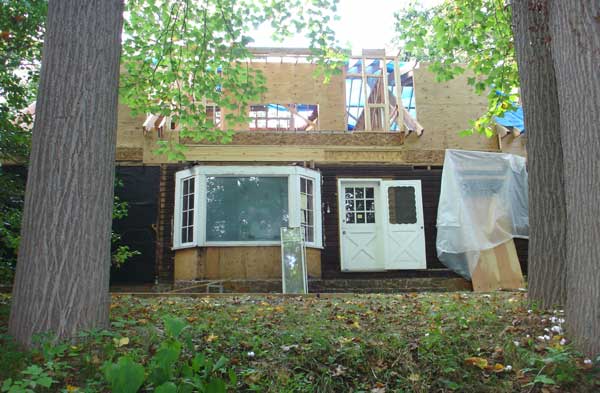 The front (south) facade dormers. The front porch on the first floor will be built out below the dormers.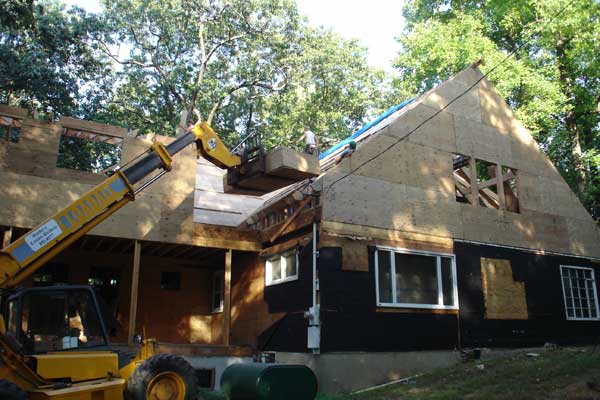 Roof sheathing begins. View of the west facade.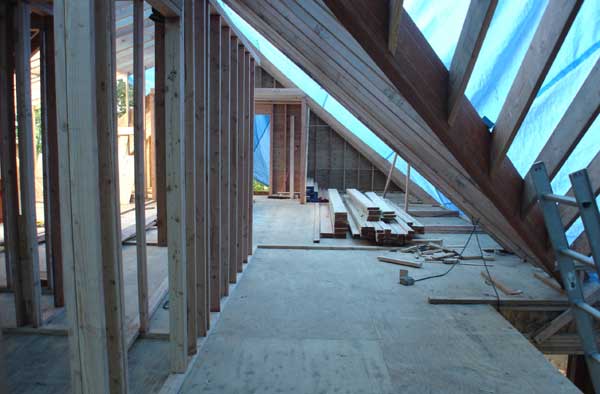 The second floor landing at the top of the stairs. Entry to the master bedroom is
straight ahead; the laundry room and master bedroom walk-in closet are to the left.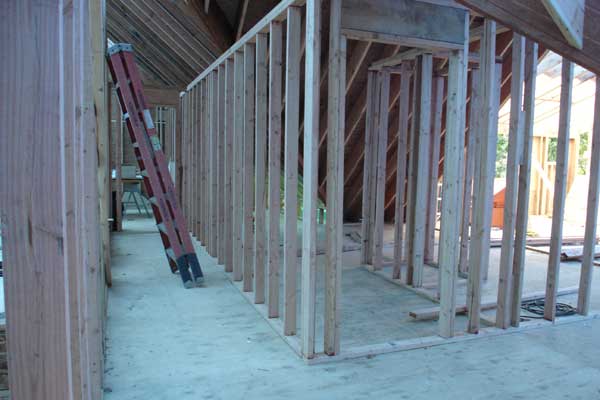 The hallway running to the three extra bedrooms and full bath which will be left unfinished over the older parts of the house.
These rooms are being built for storage and for later resale value.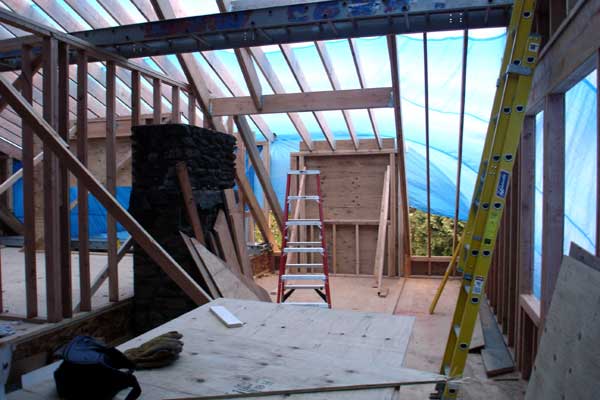 The west side extra bedroom space looking south into its shed dormer. The fireplace chimney coming
up from the living room is at the left. It will be extended by the mason to punch through the new roof line.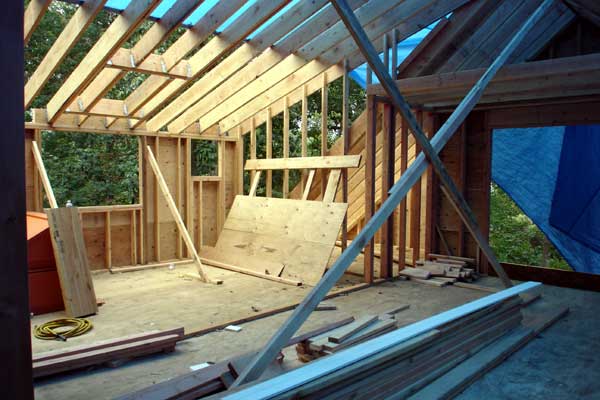 The new master bedroom's bathroom partially framed in its dormer.
---
©2005 Phyllis & Larry Fast
---