HOUSE JULY-NOVEMBER 2007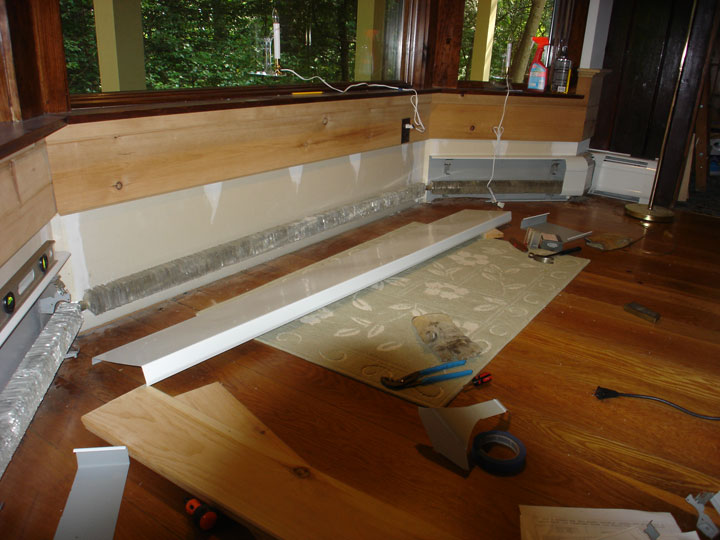 An unexpected problem came up with the bay window baseboard heat in the living room's bay window. The finned heat exchangers survived the demolition and rebuilding, but somehow all of the metalwork covers ended up in the dumpster. The height of the old covers which dated to the 1950s was a few inches taller than the typical ones found today. It took some work to find replacements, especially the 45 degree angle pieces.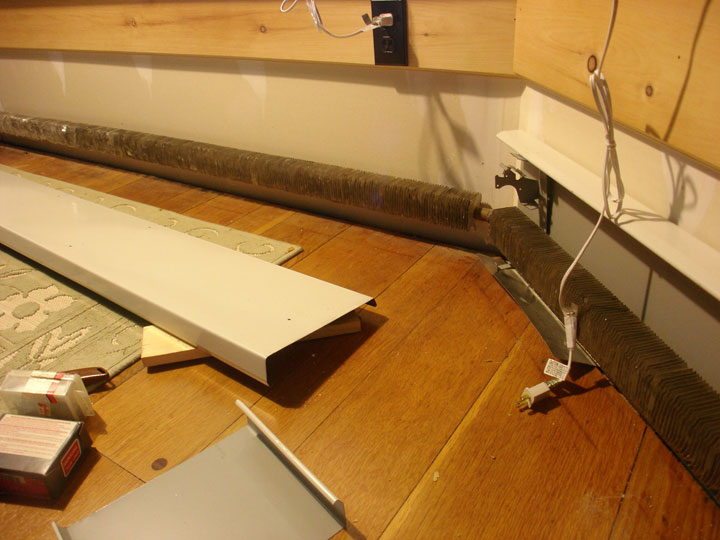 The new pieces are carefully cut and fitted to the wall below the panelling planks.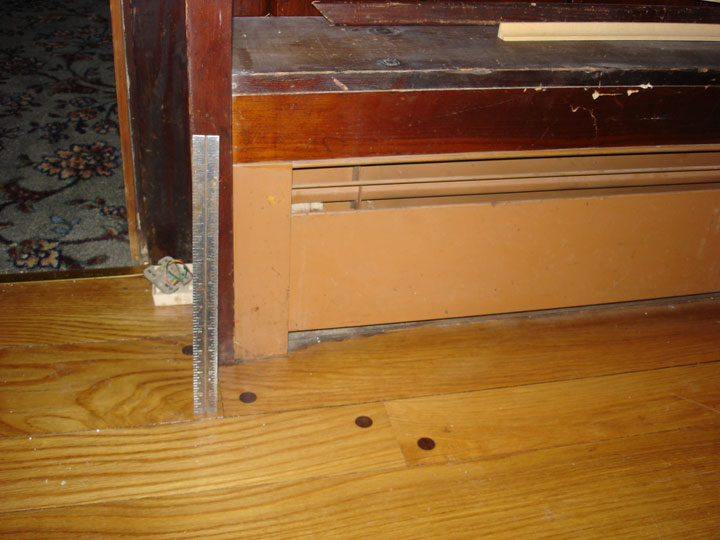 This is what the old ones in the bay window looked like. These are along the other walls in the living room, but hadn't been dismantled during construction.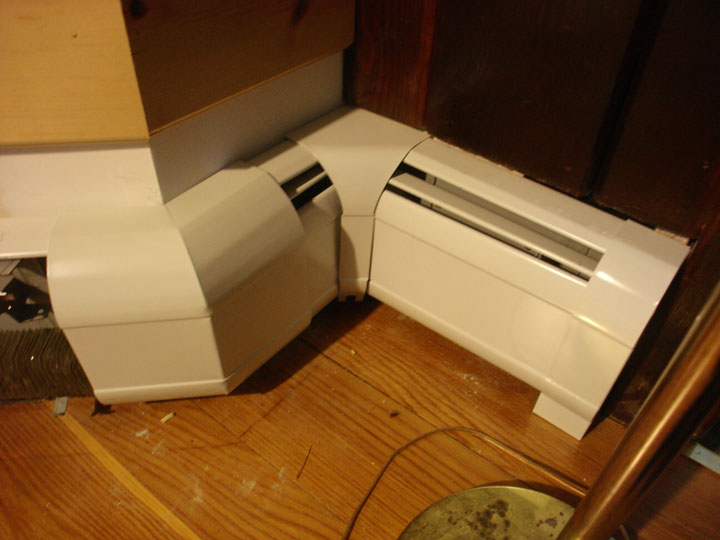 The new angle pieces go in. It took a lot of precision cutting of sharp metal to make this work.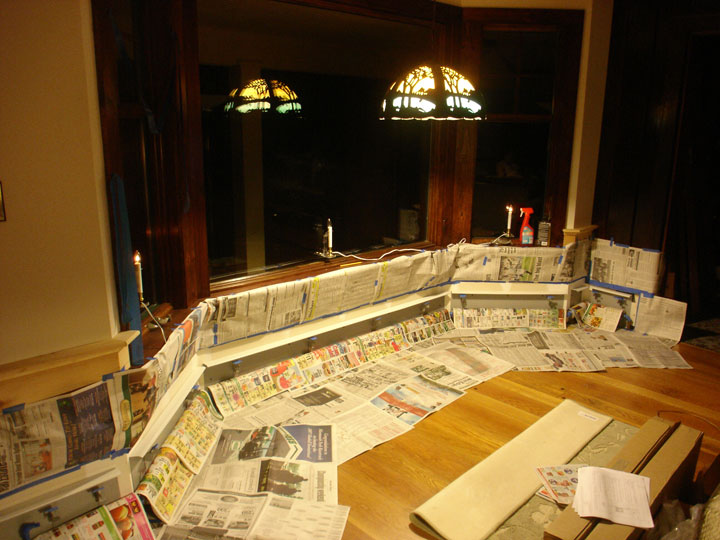 The white color wouldn't work so the whole assembly is masked off in preparation for painting. The brown spray paint color (Kona Brown) is the closest paint match to the dark stained wood trim in the room.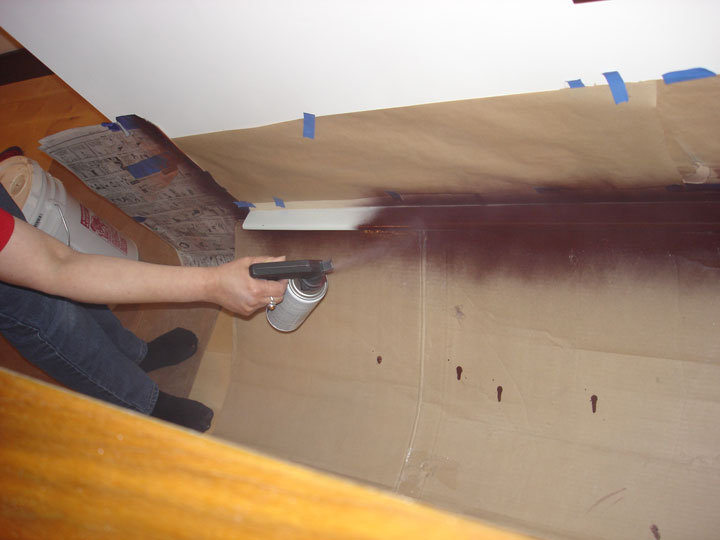 Phyllis sprays the metal work. Nearly every piece of white baseboard heat in the house has been spray painted in a dark brown color.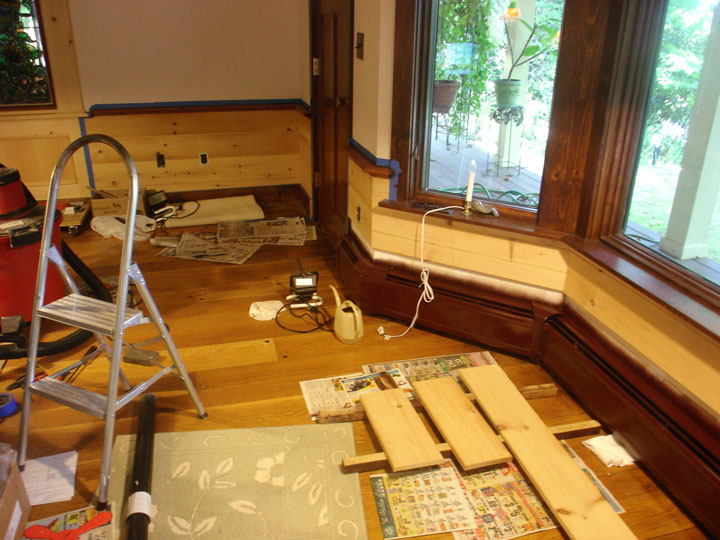 The finished spray work. The wood panels are replacements for the original ones. They are milled from panel pieces which had been salvaged when one of the old bedrooms was deconstructed. The next step is to shellac the reclaimed wood with a traditional organic finish which matches the surviving old paneling in the room.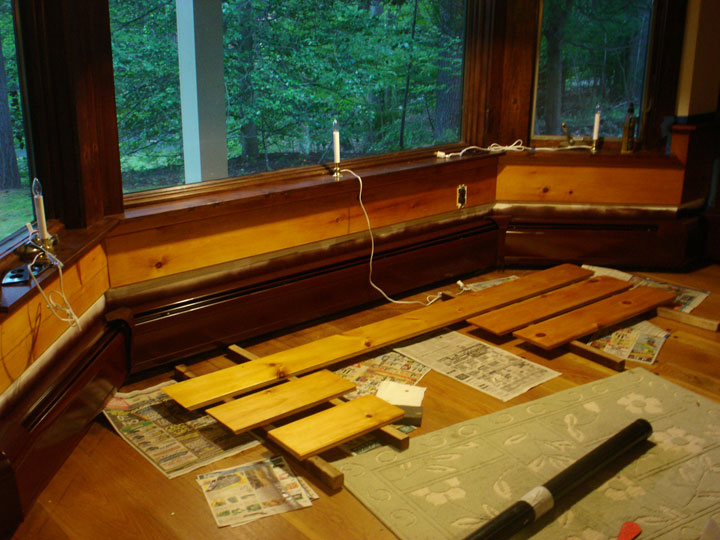 The shellac-finished wood. The carpentry crew ripped the last pieces to fill the small gap between the top of the baseboard and the upper panels.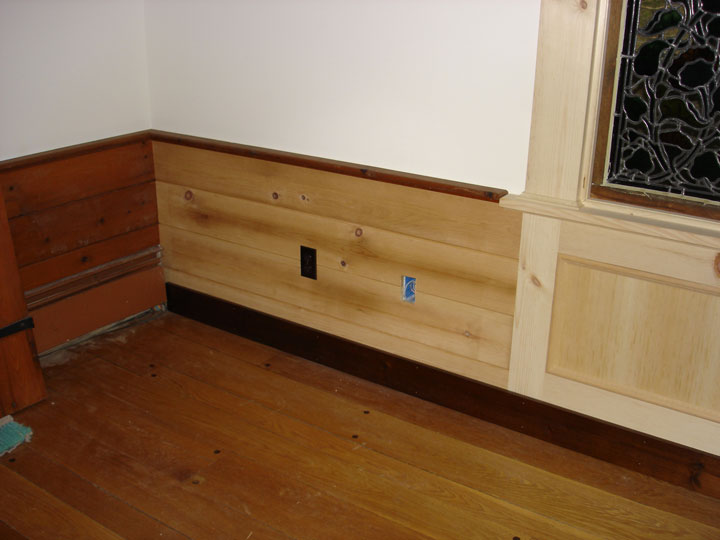 Jumping back in time a few months, this is a section of reconstructed paneling abutting some of the original section of wall.
Here's the same section after being finished coated. It will continue to darken in color for the next few years. The unfinished electrical box is for one of the rear speaker lines from the home theater surround sound system.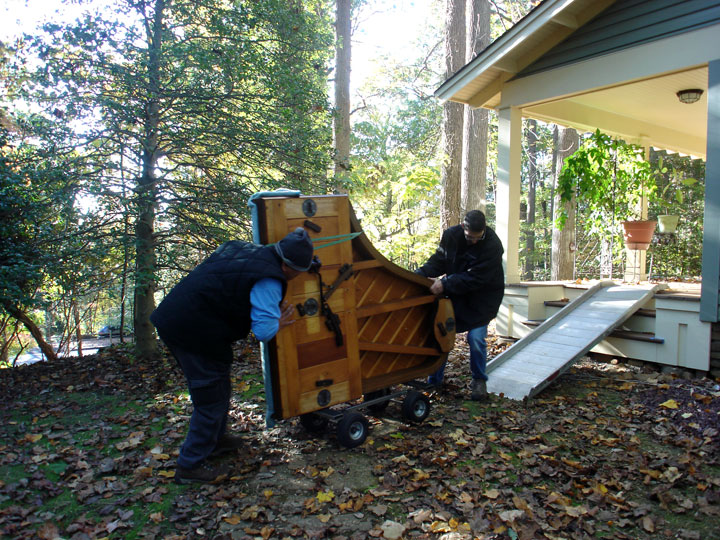 November 2007: The piano arrives from my Uncle and Aunt's house in Short Hills. The piano had originally been in my grandparents house. It was the one on which I first played piano.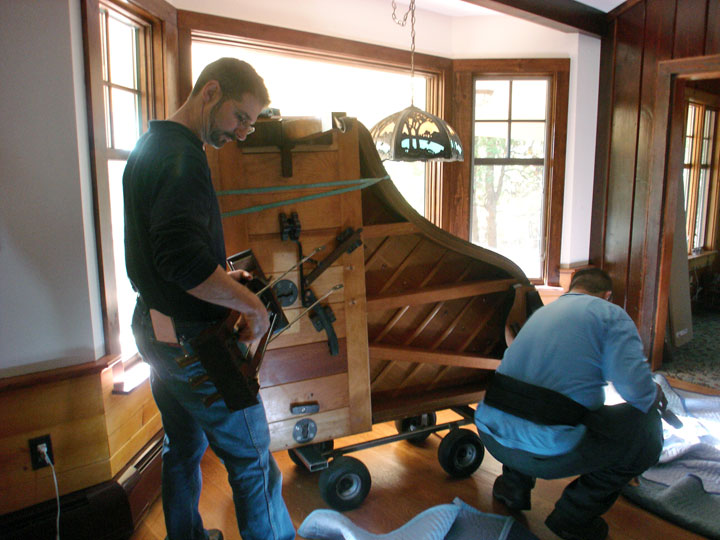 Setting up the instrument in the bay window.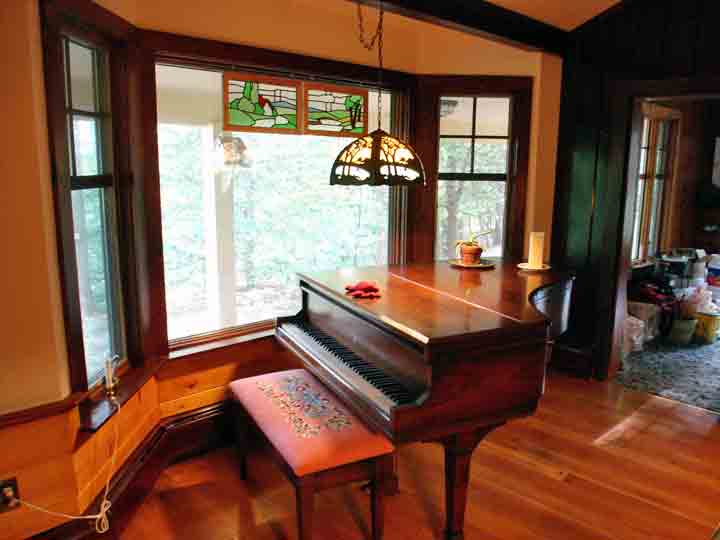 The finished bay window all trimmed out with the baseboard heat and panels and the piano.

back
______
_
::: on to the next page

---
©2009 Phyllis & Larry Fast
---