HOUSE NOVEMBER 2007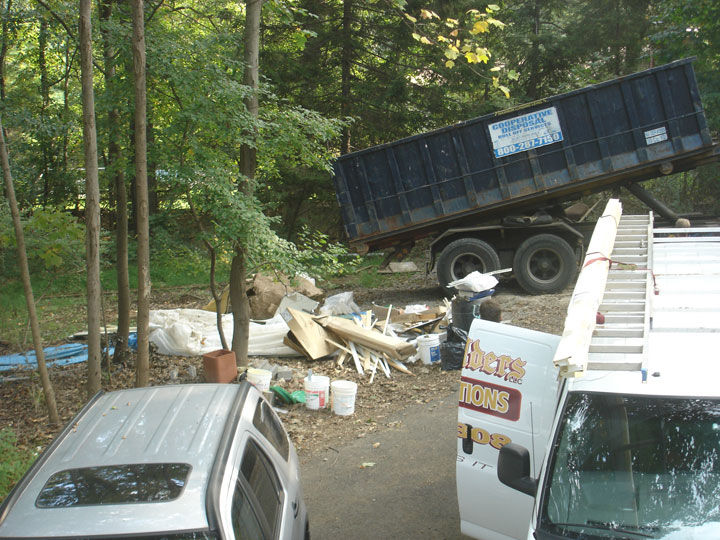 During construction, we had 30 yard dumpsters like the one shown and all sorts of heavy equipment coming up and down the driveway. The driveway had been paved in 1982 after surviving as a gravel pathway for about 70 years. It made driving in the snow a lot easier, but the crest of the hill, the outer edges and the part near the garages were pretty well trashed by the time principal construction was finished.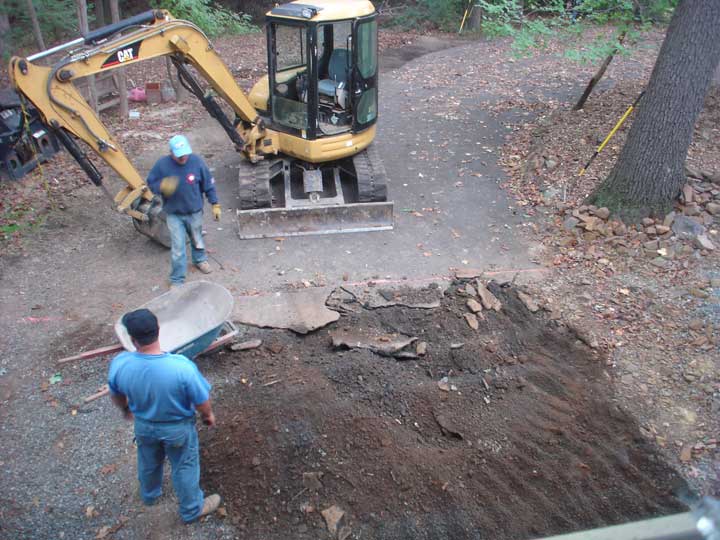 Because large sections of the pavement were intact, we opted to selectively repair only the parts that had to be rebuilt. It was also a lot cheaper. First up, cutting the asphalt and removing the bad parts. This picture is just outside the garage.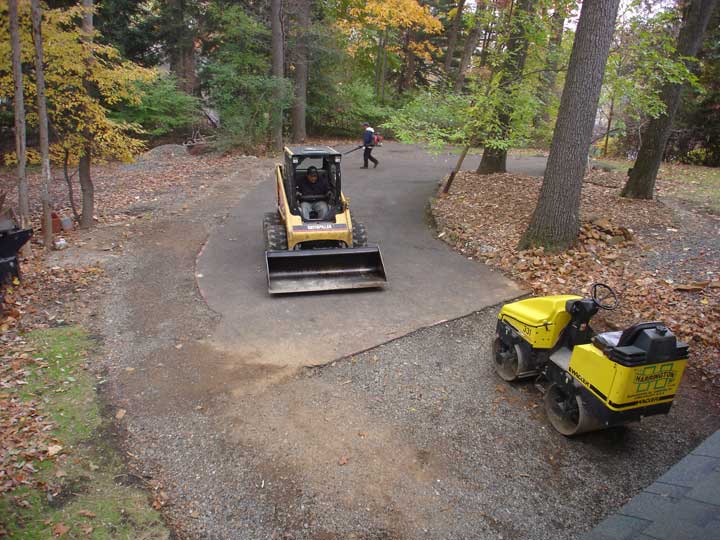 The bad pieces are scraped smooth and base gravel is put down.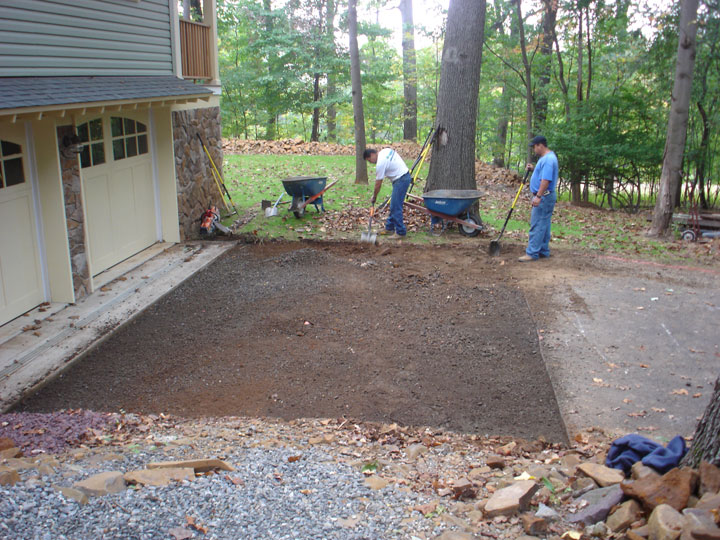 Preparation for the gravel.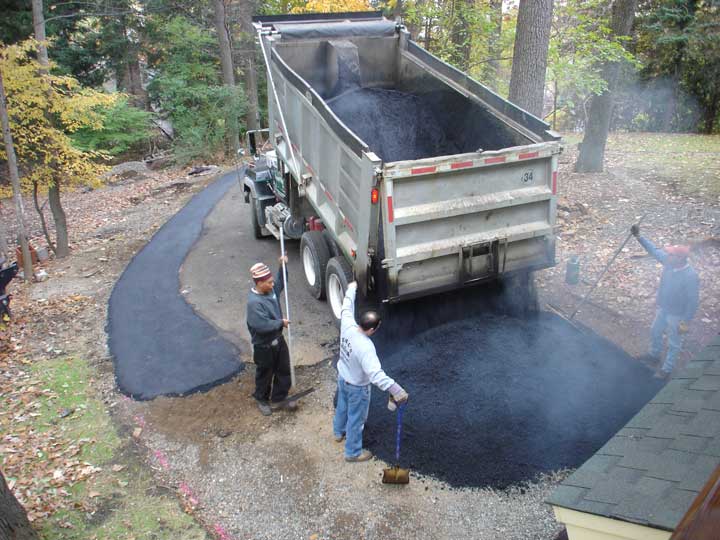 The new asphalt is dumped in.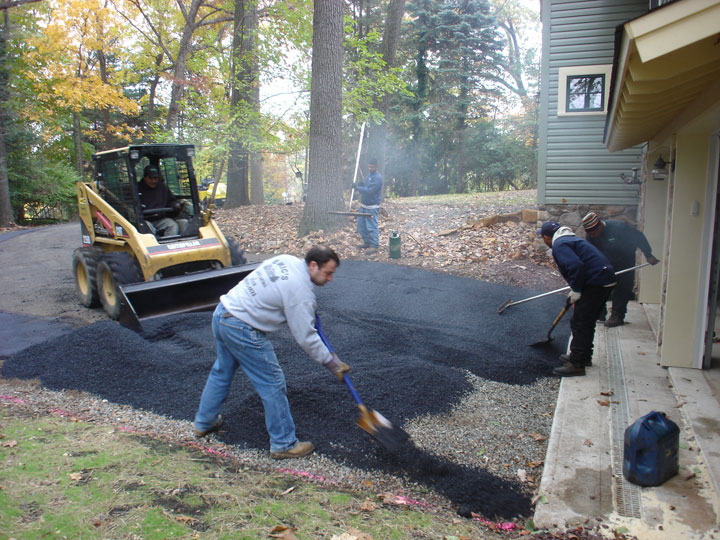 ...and spread out.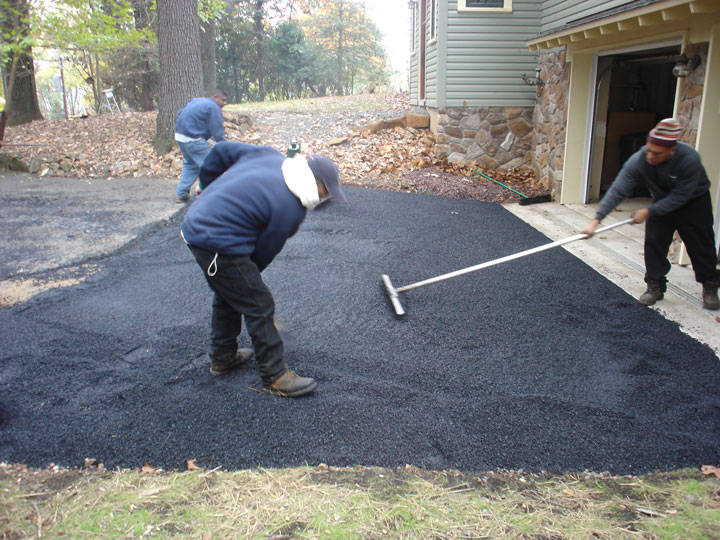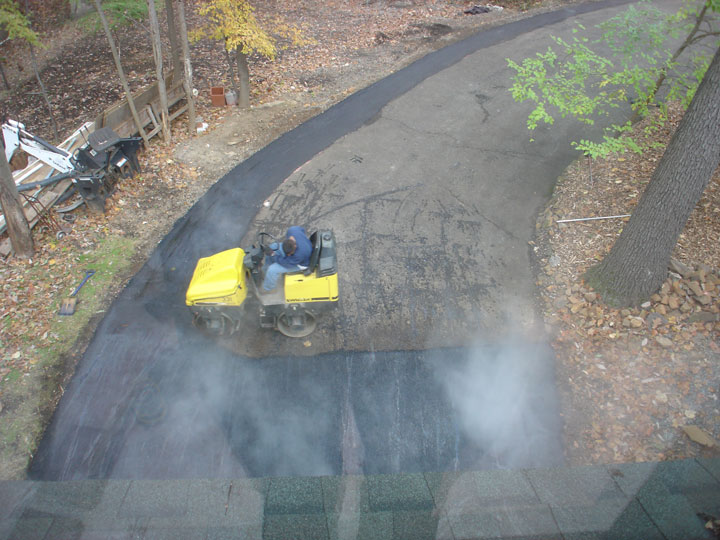 View of the roller from the kitchen window. It was a cold day and the asphalt was steaming.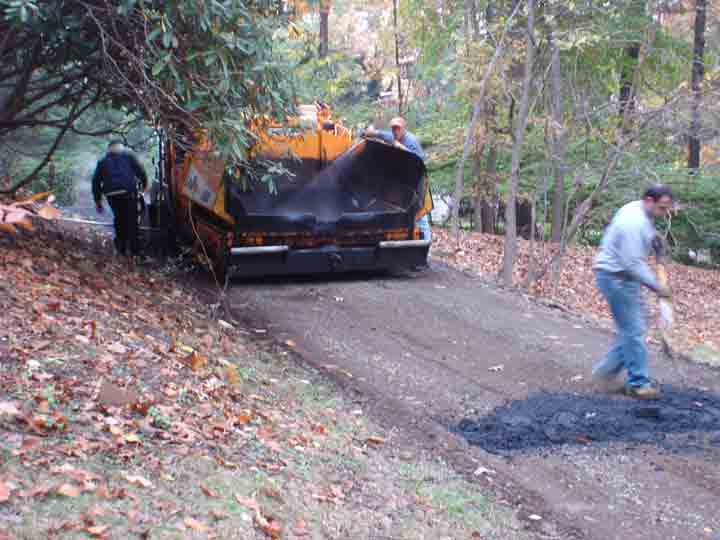 The same process happens on the crest of the hill.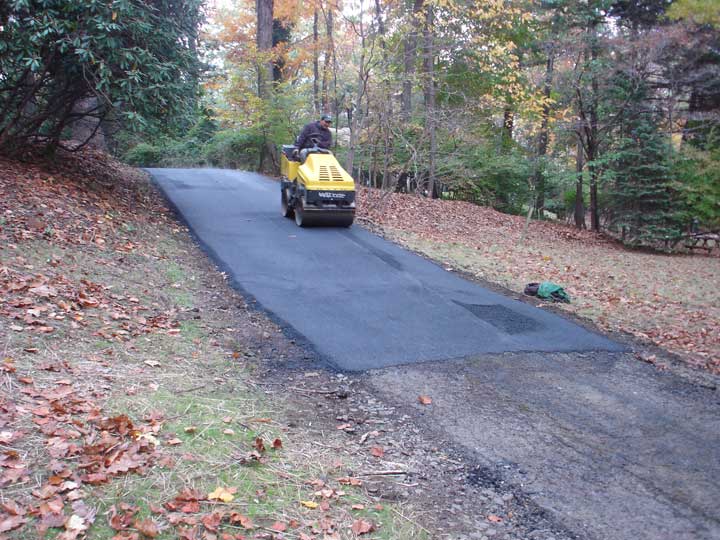 And it gets rolled, too.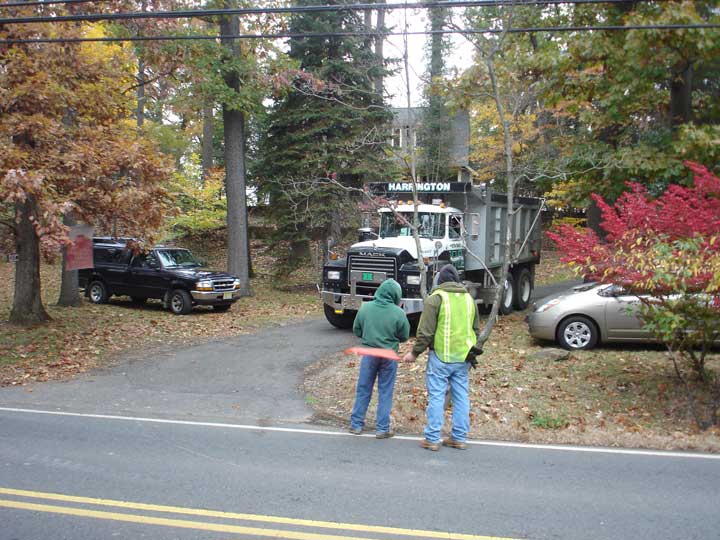 Harrington Paving, almost done, at the bottom of the driveway.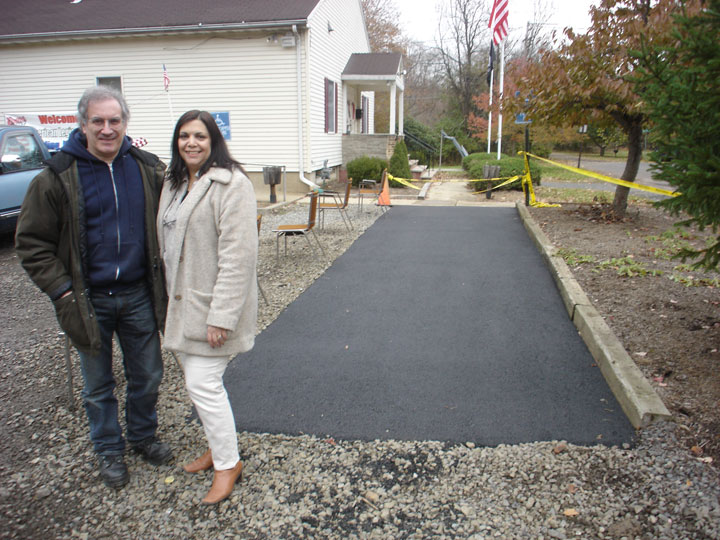 Phyllis had arranged for our extra paving material to be used to construct a wheelchair access strip for the American Legion hall in Stir ling. The local Legion chapter brings disabled vets from the VA hospital in Lyons for a little R&R in their sports bar and game rooms. The guys in wheelchairs had been having a difficult time getting to the building's ramp on the gravel parking lot. Here we are after the strip went in. Harrington Paving and Garden State Landscaping, who did the site prep, got some nice recognition from the local paper.

back
______
_
::: on to the next page

---
©2009 Phyllis & Larry Fast
---