HOUSE JULY 2006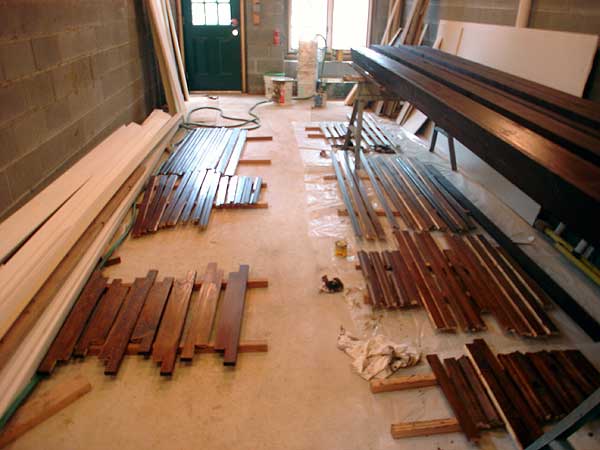 July was a quiet month on the construction front. The trim details were the main project for the month. The Snyder guys had other heavier construction projects and we were pretty fussy about getting what we wanted for the staining and finishing. The solution is that we took over the staining and clear coating of hundreds of pieces of window, door and base molding, and unfinished fir doors. Andersen Windows had supplied extension jambs and other wood pieces for each of the windows. Craig and his crew pre-cut some pieces for door and window surrounds including window sills, and also supplied us with 12 and 16 foot runs of #2 pine to finish for them to cut later.

Above is the studio converted to a paint and stain work room. Every few days Craig and some of the crew would come by to install the finished woodwork and drop off new raw stock to be done. The windows and doors took three separate coats of different stain colors, some hand rubbed, and a couple of coats of clear semi-gloss polyurethane. The double hung and casement muttons were stained in-place. Surrounds and base molding only took two stain colors.

Some of the large ceiling beams for the living room, a total of seven each 18 feet long, are on the horses on the right; new stock is along the wall on the left.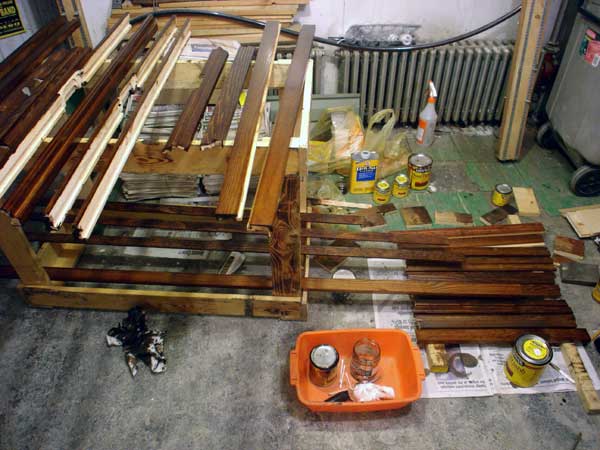 Some smaller pieces were done in the old part of the cellar.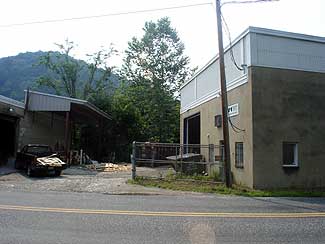 . . .
We also went out to Phillipsburg, NJ to look at our granite slab for the kitchen counters. Phillipsburg Marble had been closed for a while because of the Delaware River floods. We were one of the first projects after they were up and running again.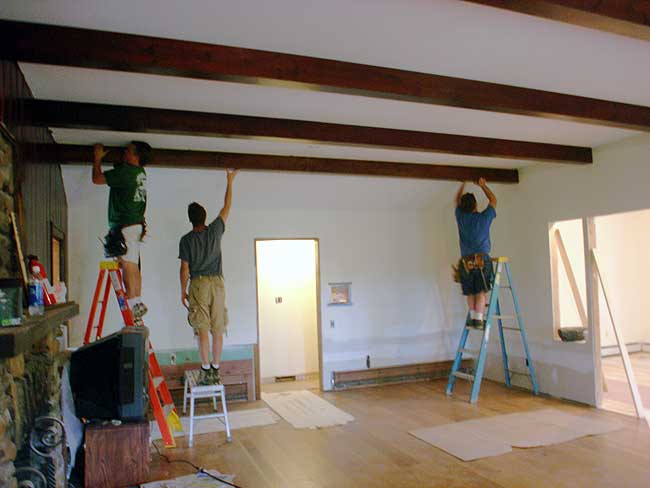 The ceiling beams are reinstalled in the living room by Frank, Rob and Tom.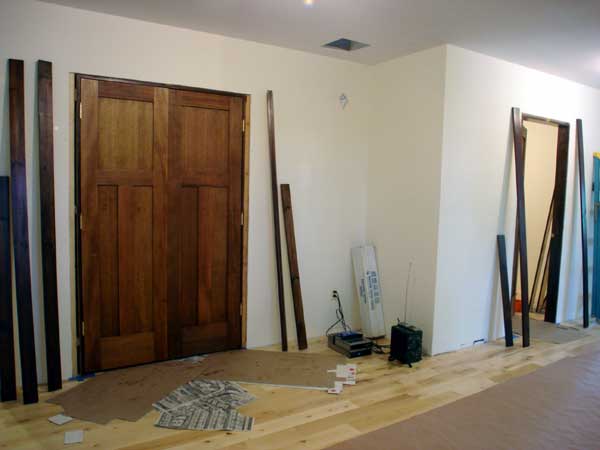 Stained trim and doors in the foyer and pantry doorway (right) waiting for Craig and the crew to install the finished pieces.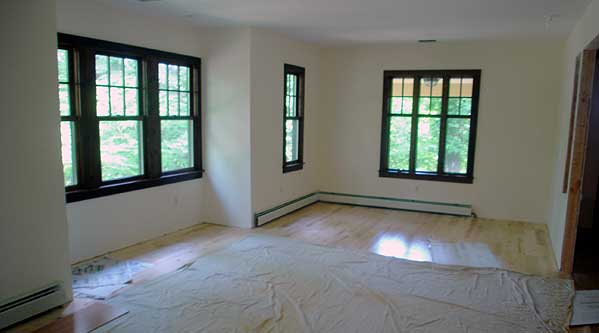 The dining room with all window trims, surrounds and sills installed. Base molding along the floor is still to come.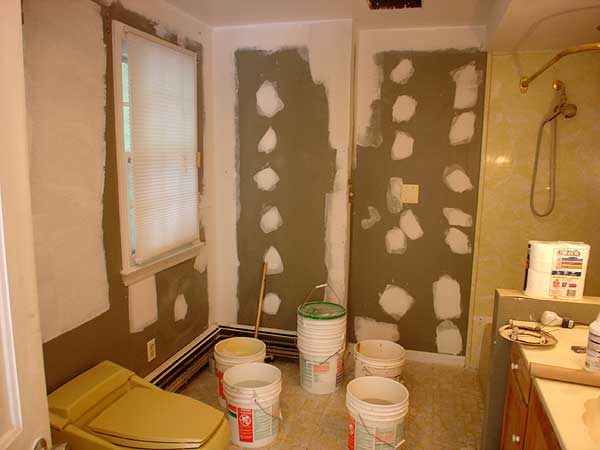 The old master bathroom, even though it wasn't supposed to be rebuilt took a lot a abuse during the construction.
Nails popped, water found its way in around the tarps during the summer storms when the roof was open.
The damaged drywall has been spackled or replaced and is ready for repainting.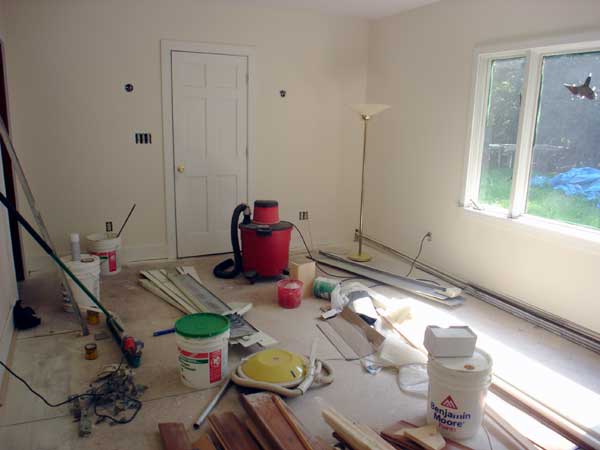 The old master bedroom is repainted with new trim around the doors, windows and floor. A lot of junk, including the baseboard heat covers which need to be spray painted outside, is cluttering the floor. All this has to be cleared out before the wall to wall carpeting can be installed.

back
______
::: on to the next page

---
©2006 Phyllis & Larry Fast
---