HOUSE OCTOBER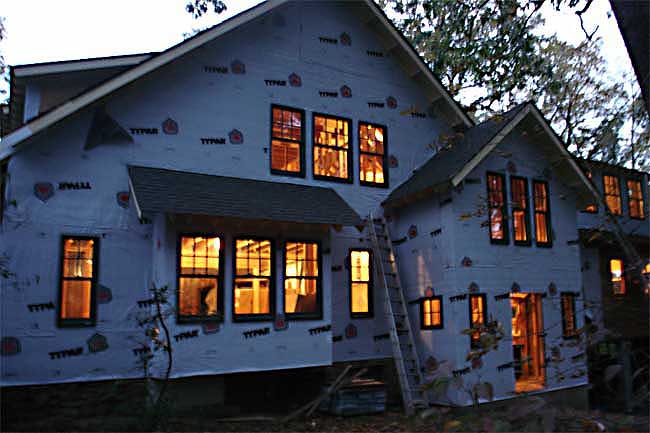 Night view at the end of October after a month of window installations, roof and facade detailing, Typar infiltration wrapping, a lot of interior framing work, a chimney extension, and the final cellar level concrete pour. The house has taken on the general look that it will present to visitors coming up the driveway.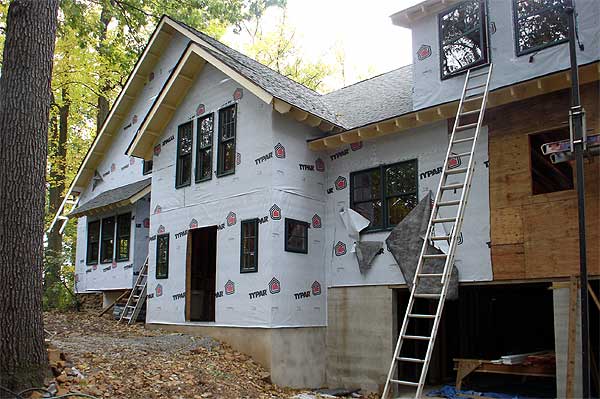 The east facade with its windows installed, rafter tails and flying rafters mounted and painted their final "butter" color, dimensional roofing shingles on the entire roof; kitchen window cutouts (right side of the picture) enlarged for larger windows than the original plans called for. View from near the garage.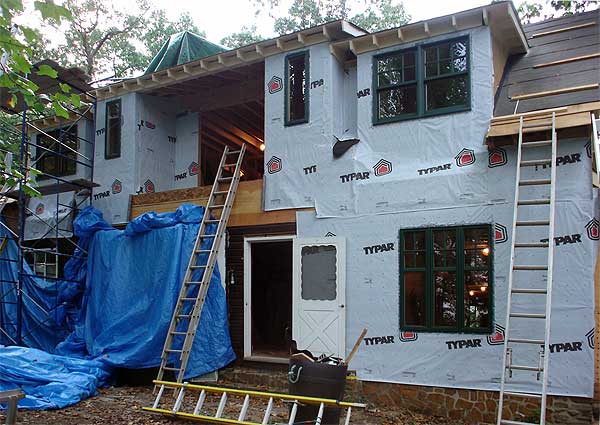 The south facade with most of its windows in; replacements on the ground floor, new installations on the new second floor. Exposed rafter tail roof overhangs are up and painted at the roof line.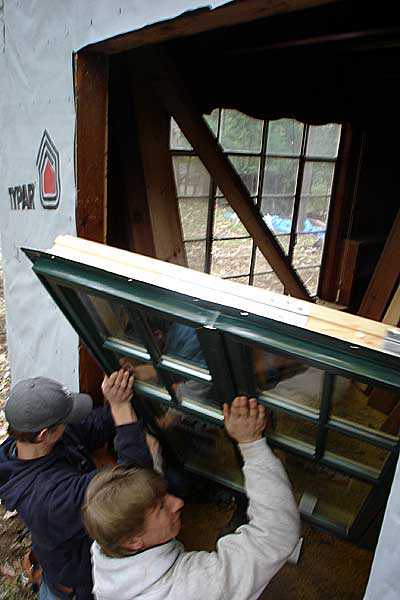 Craig, Shawn and Tom put another of the replacement windows into the library in the old section of the house. Another one of the cold and leaky old 1940s steel windows is gone, replaced with a themally efficient 21st century reproduction of an early 20th century style.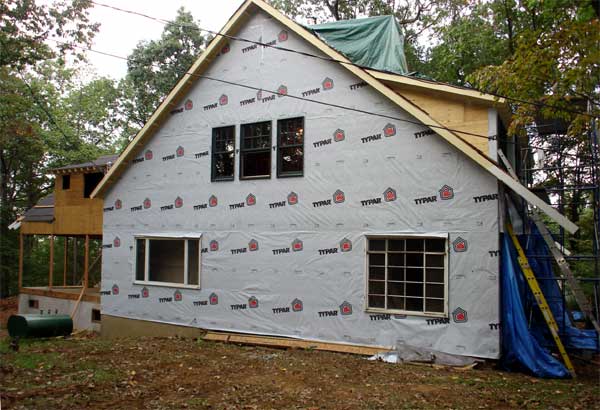 The west facade with the last remaining steel window still in place (lower right window). The 1976 Andersen picture window in the old master bedroom, soon to be the guest room, is going to stay. It will be painted a matching green color . The newly extended living room fireplace chimney is under the green tarp on the roof.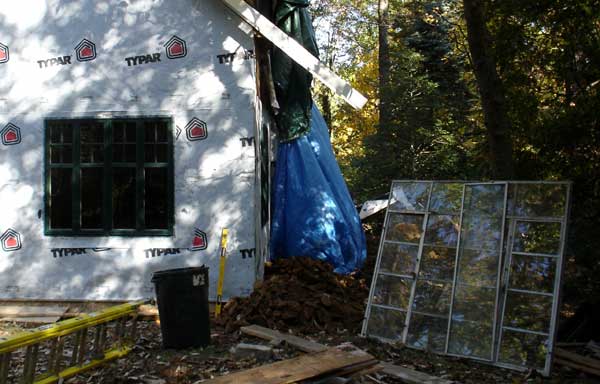 The 4 bay 1940s steel window is removed and replaced with the more appropriate looking, and much more energy efficient Andersen replacement. The last remaining old windows to be changed out are those that make up the Living Room bay. The steel window here waits for a trip to the dumpster. (We offered all four of the steel window assemblies to a steel window restorer in Scarsdale, NY, but apparently he wasn't interested because he never called back or answered the email with the pictures he requested ).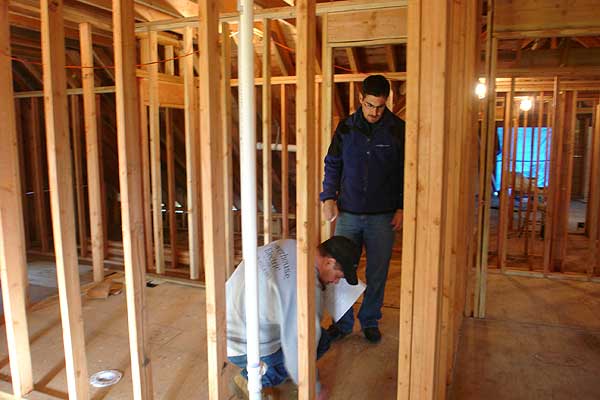 Dave Moore from A.D. Runyon Mechanicals (HVAC) and Darrell Hart from Powerhouse Electric (electrician) map out the electrical needs of the second floor subpanel for the air conditioning system. They're in the extra bathroom space for the "future expansion" extra front bedrooms on the second floor.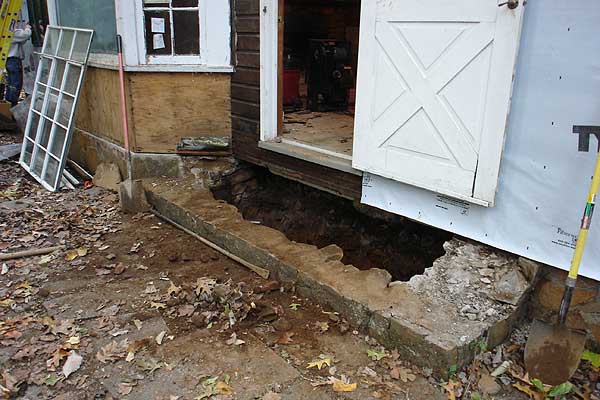 Uh Oh. The old front entry steps were removed so that the new front porch deck can be lagged into the sill. The stair cavity turned out to be hollow and had to be filled in to seal off the foundation before the porch could be built. Work continued on digging the holes for the poured concrete sonotube footings for the front porch.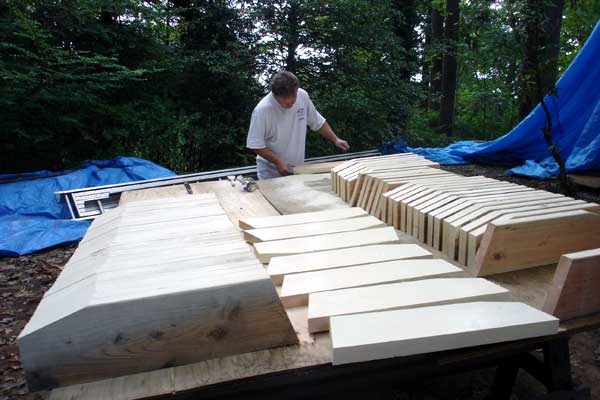 Tom paints the pre-cut rafter tails that provide the Craftsman style detailing on the roof overhangs.
---
©2005 Phyllis & Larry Fast
---