HOUSE SEPTEMBER #2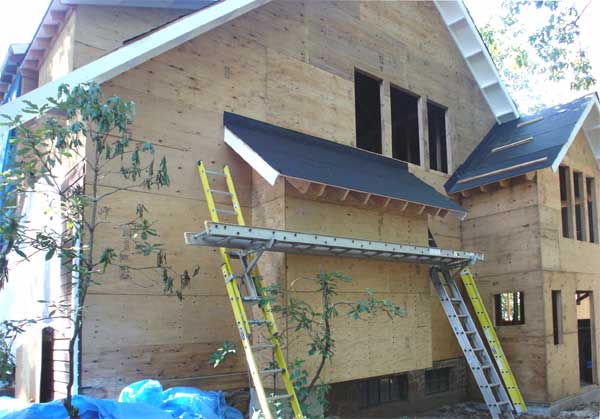 The shed roof with exposed rafters is built over the dining room's window bump-out. The three windows in the
bump-out and the two flanking windows still have to be cut through the plywood, though they're framed inside.
Ice shield and paper have gone up on the roof surfaces. Architectural shingles will go up soon.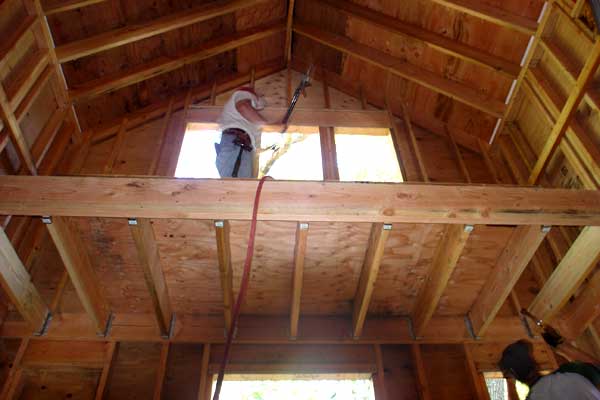 The stairwell is closed in and the landing halfway between the first and second floors is being built.
The same landing as viewed from the bedroom level landing. Temporary stairs and railings have been
built and installed by Craig, Tom and the crew. Climbing up and down the ladder was getting old for all of us.
The "real" oak staircase assemblies have been ordered and should be installed in several more weeks.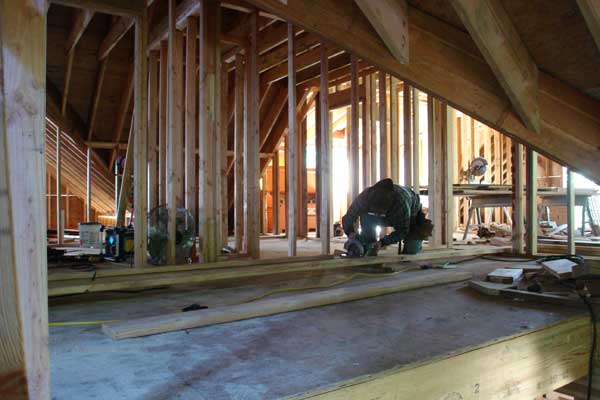 Interior framing work continues. The view coming up the stairs to the bedroom level top landing. Laundry
room and master bedroom closet ahead; master bedroom suite to the right of the picture.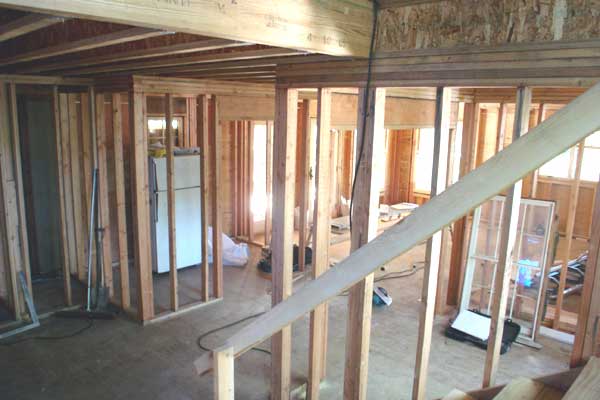 Coming down the stairs to the first floor entry foyer. Kitchen to the right. The old refrigerator is in the framed out walk-in
pantry. It's been kept around for storing cold drinks and lunches. The window on the right is the one discovered
buried in the walls during demolition. We still don't know what, if anything, to do with it, but it's in too perfect
shape to toss in the dumpster.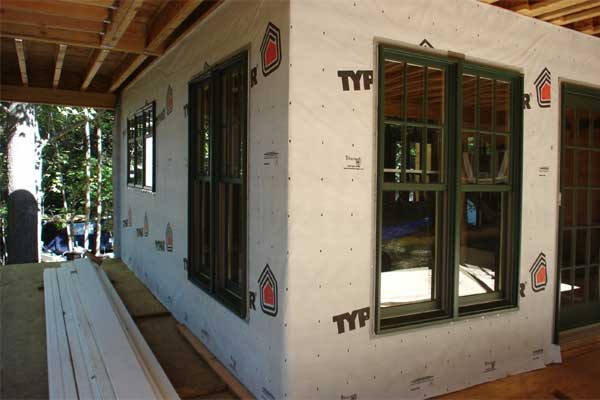 Windows and exterior wrap installation are starting in a few places. This is outside the eat-in area of the kitchen.
Smaller windows to the left of the picture are the ones over the kitchen sink. (Yes, the windows are forest green).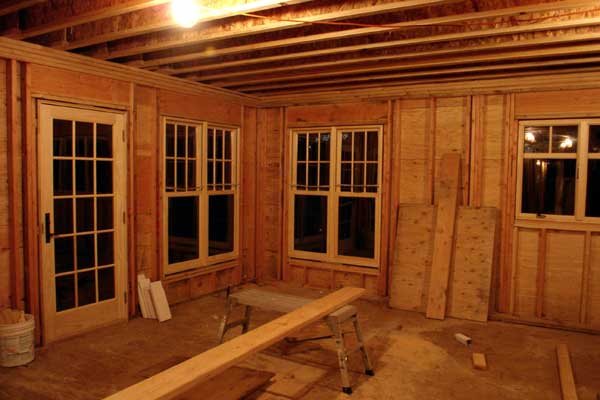 This is the inside of the kitchen showing the same eat-in area windows. Temporary electric power for
work lights has been strung through the building.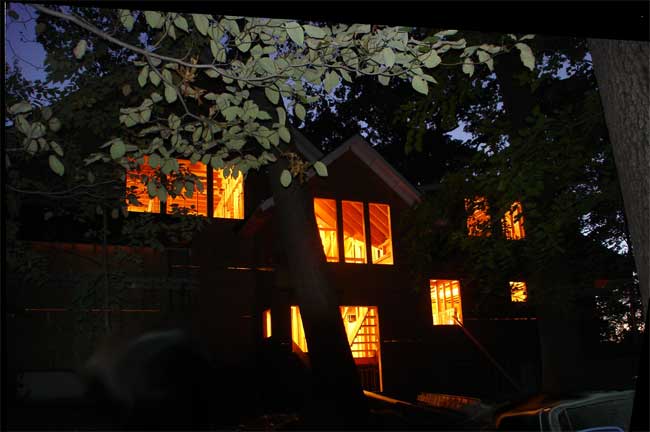 With the lights on, the house at twilight on the last day of September.
---
©2005 Phyllis & Larry Fast
---