HOUSE OCTOBER-NOVEMBER 2008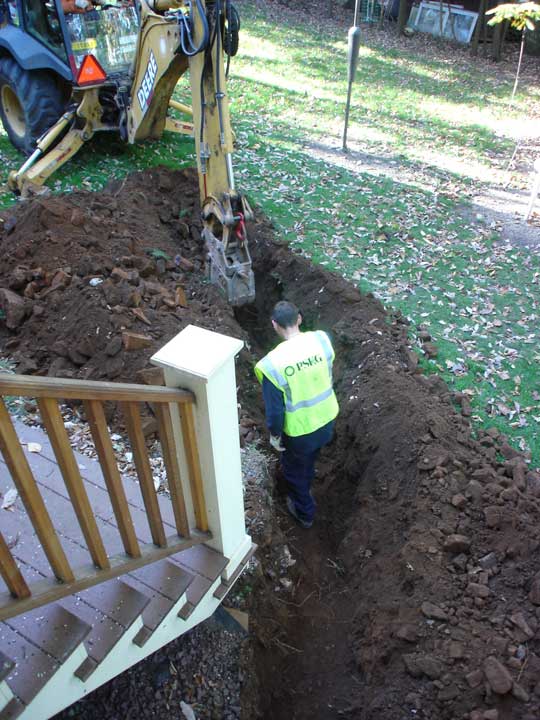 In the summer of 2008 with oil prices heading for $5.00 a gallon, it was time to explore converting to gas. Public Service Gas & Electric sent out a field engineer to determine how good a customer we would be and how much line installation costs would come to. They determined that we were worth about $11,000 to them and for them to hook us up would only cost them $9,000. So trenching for the line, hooking us up and restoring our property would only cost us $50. for a town permit.

In this picture, excavation starts at the back porch stairs, near the new gas meter in preparation for changing the heat in the house from oil to piped natural gas. For the longest time there was no gas line on Long Hill Road, but recently PSE&G ran a main right past the house.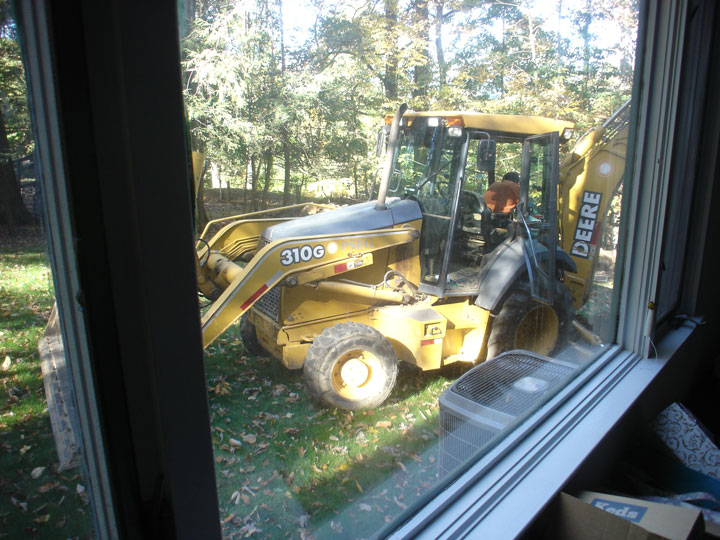 The backhoe starts digging up the lawn that was just replanted a year earlier. This picture in 2008 is reminiscent of the 1984 trenching to replace the water line. Shot through the old master bedroom, now the guest room picture window on the first floor.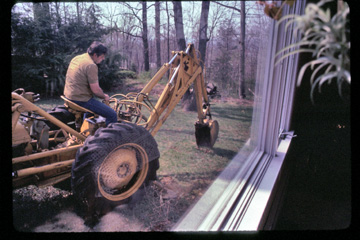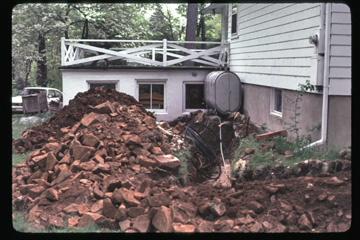 Photos taken during the 1984 water line replacement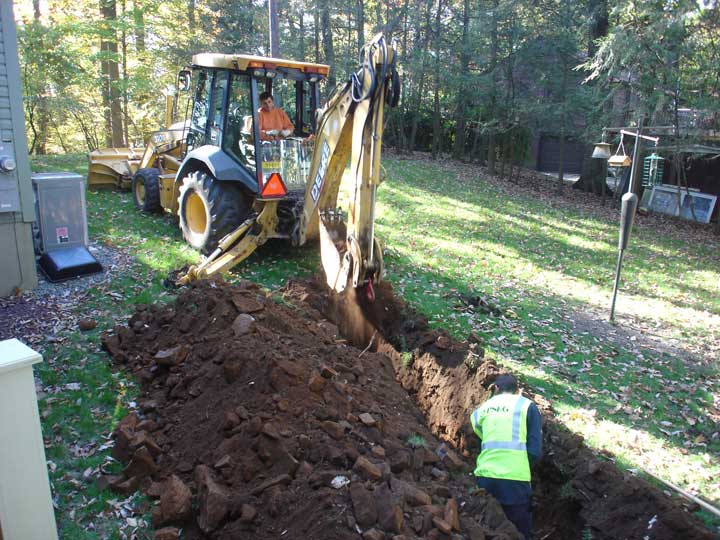 Digging continues...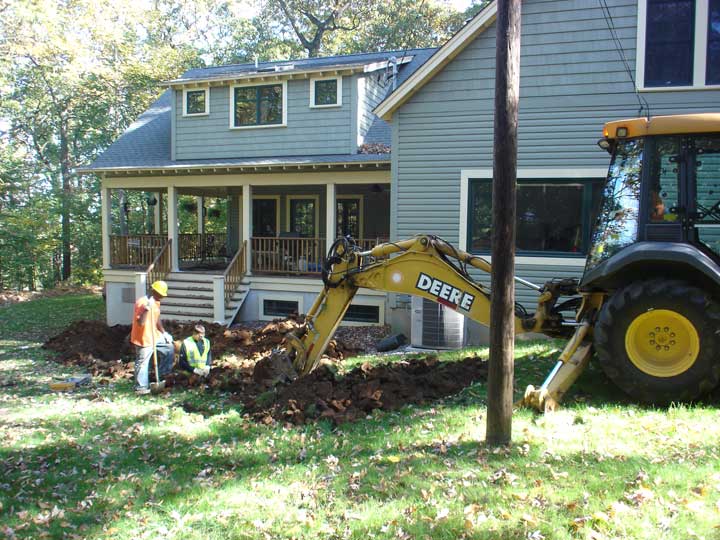 ...past the private power line pole. It's now carrying fiber optic internet, cable TV and telephone.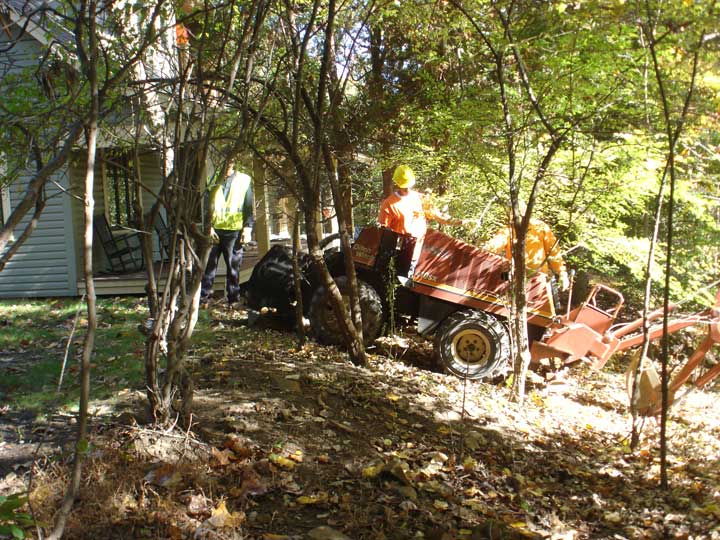 The digging machine starts down the hill.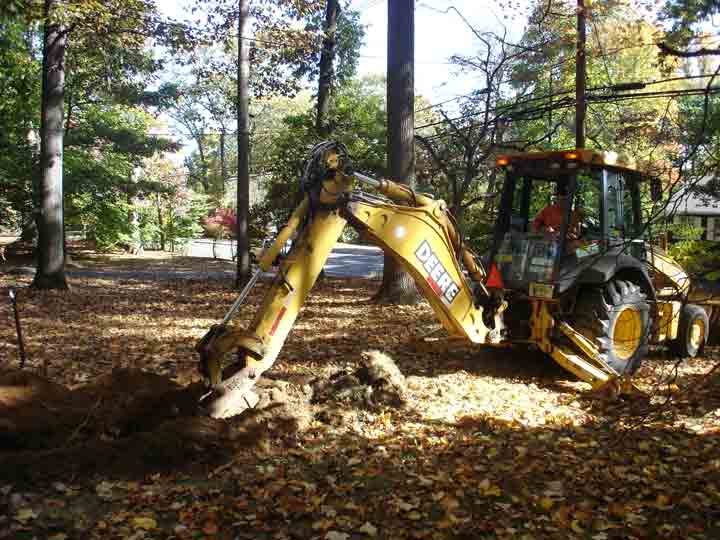 Across the lawn, almost to the street.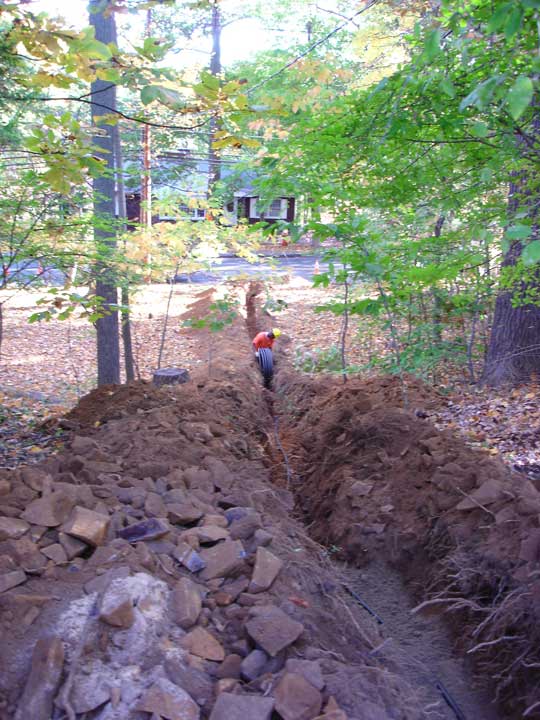 Uncoiling the gas line into the trench.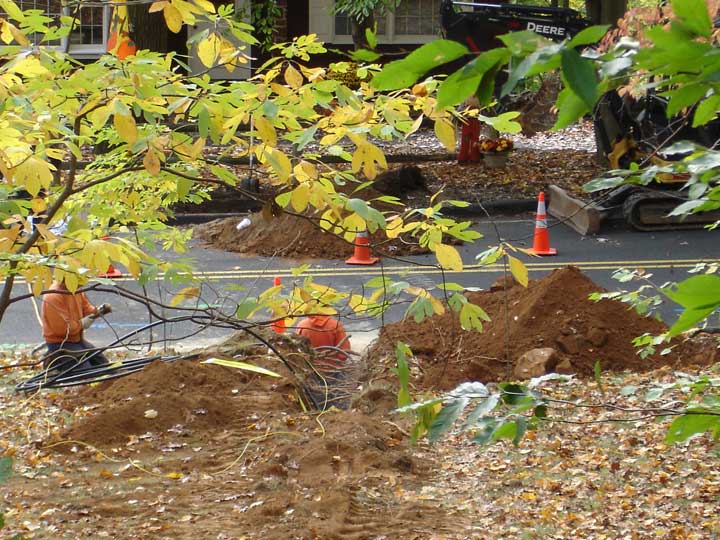 The line had to tunnel under Long Hill Road to meet the gas main on the south side of the road.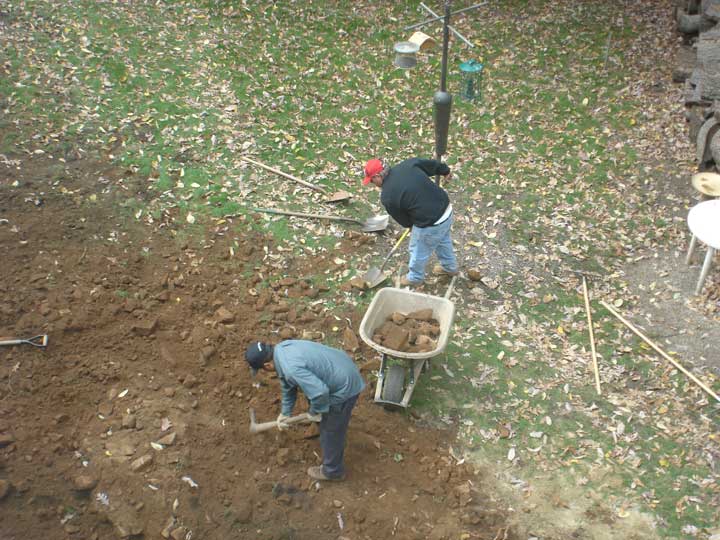 The next day, the restoration crew started putting everything back and replanting the area of disturbance. It was amazing how quickly they moved and how complete the restoration was.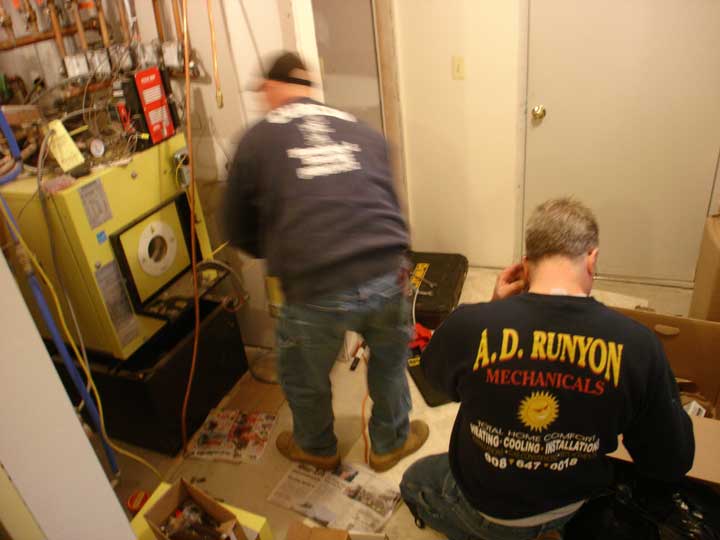 In late November, after our big Thanksgiving family gathering, the crew from Runyon came in to convert the furnace. The Energy Kinteics system we had installed in 2005-2006 has a separate burner module. To convert the system, the oil burner module was removed and stored near the new oil tank in the garage in case we ever want to convert back to oil. A new gas burner module was installed in its place. Energy Kinetics also makes burner modules that work on propane and bio-fuels.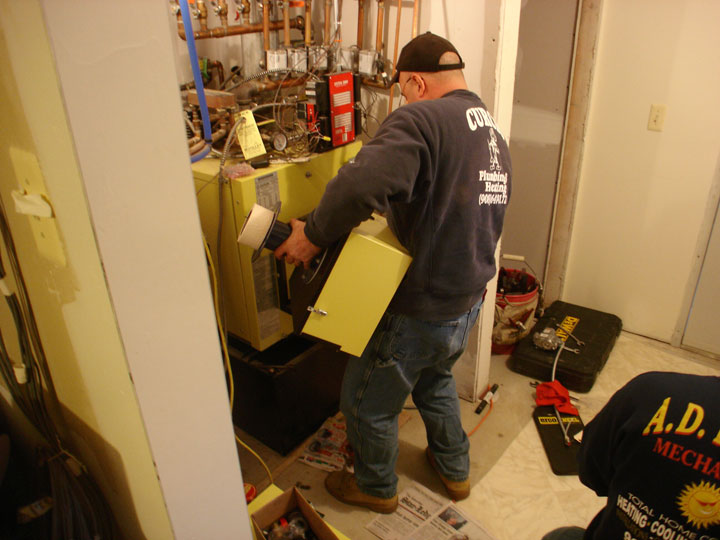 The gas module is being installed.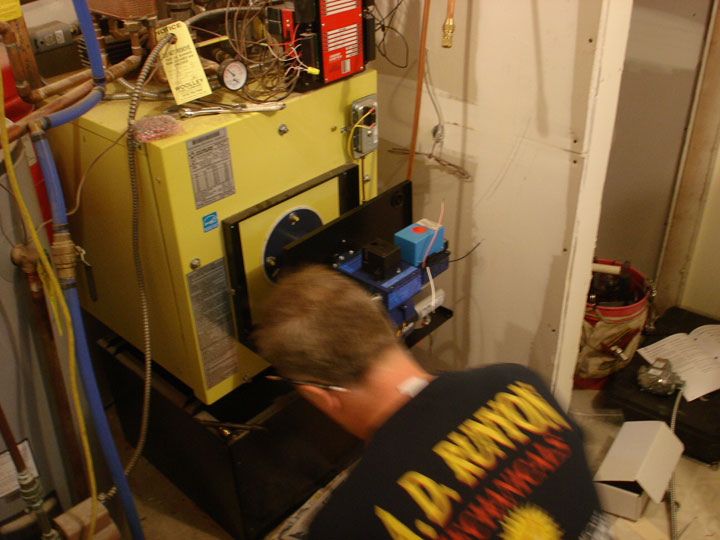 ...and then we're ready to go. It was about time. I had suspended oil deliveries at the end of the summer. Until the gas line was hooked up, I was buying about 10 gallons of diesel at the gas station every other day, climbing a ladder and pouring it into the oil tank. After having been heated by oil for the 70 years since 1939, the winter of 2009 was the first heated by gas. It was cheaper than oil, a little greener for the environment, and no more worries about the oil truck making it up the hill in a snowstorm. Otherwise, the house felt about the same.

back
______
_
::: on to the next page

---
©2009 Phyllis & Larry Fast
---