HOUSE SEPTEMBER 2006 - MOVING BACK!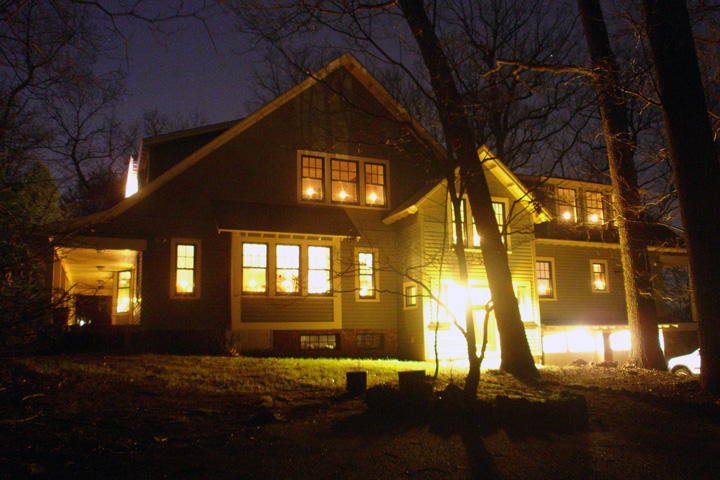 A night shot taken shortly after we moved back into the house.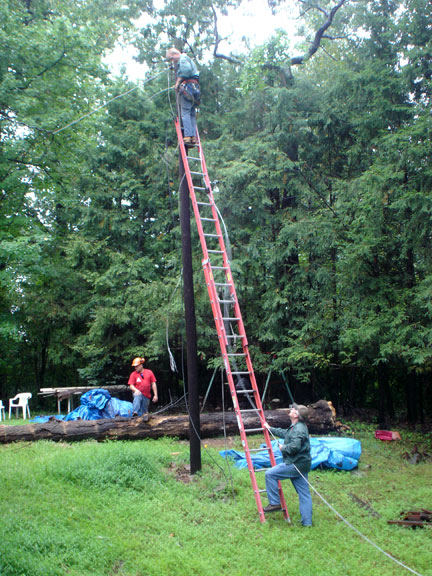 Just as we were preparing to move back in, a dead tree fell over and severed the power, internet and cable lines. Most of the tree had been taken down in 1997, but because it was hollow and raccoons lived in it, we left standing about 30 feet of hollow trunk. After days of rain at the end of the summer of 2006, it fell over. JCP&L wouldn't fix the power line until our line pole was stabilized. We couldn't get a temporary Certificate of Occupancy from the town until we had electricity again. In this picture, David Welch and the Cascade Tree crew attach new support cables to the pole..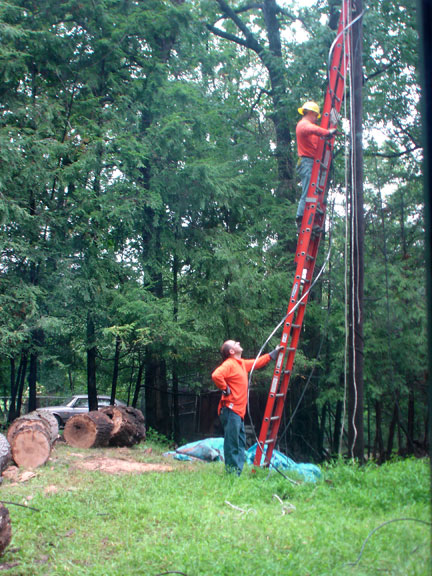 The tree is cut up, the pole is stabilized and the power company reconnects the AC power mains.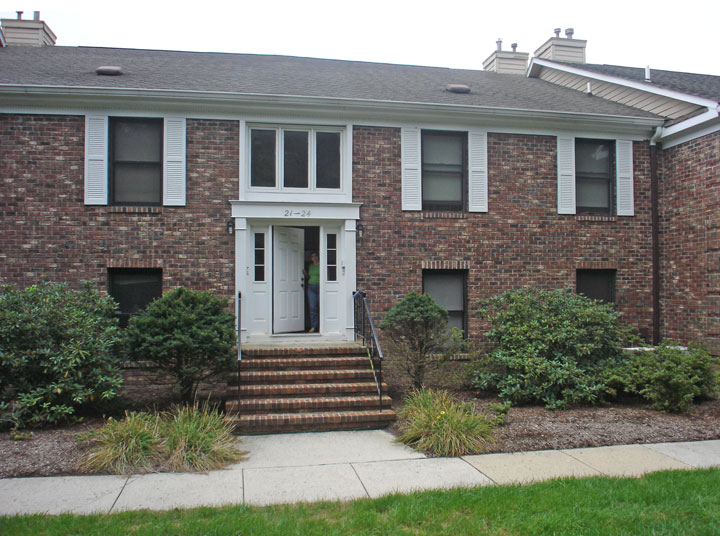 Here's the front of our rental condo on Valley Road. We had the lower right hand (ground floor) unit from April 2005 until September 2006.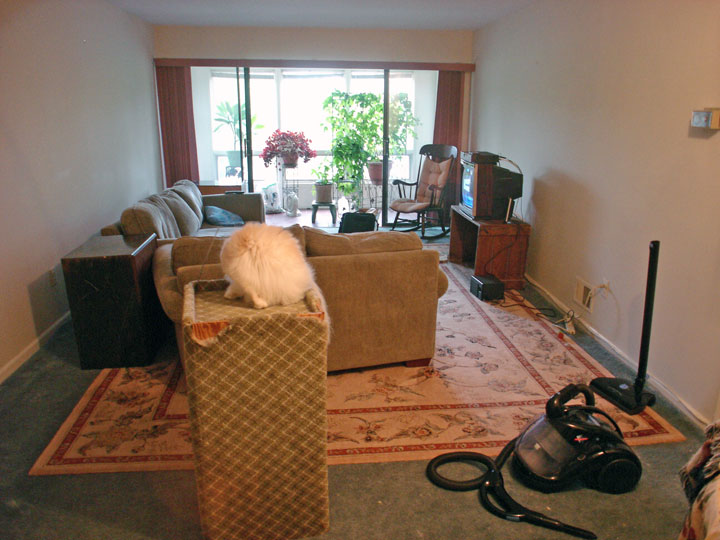 The condo living room with most of our stuff moved back to 498 by car, waiting for the moving truck to take the furniture.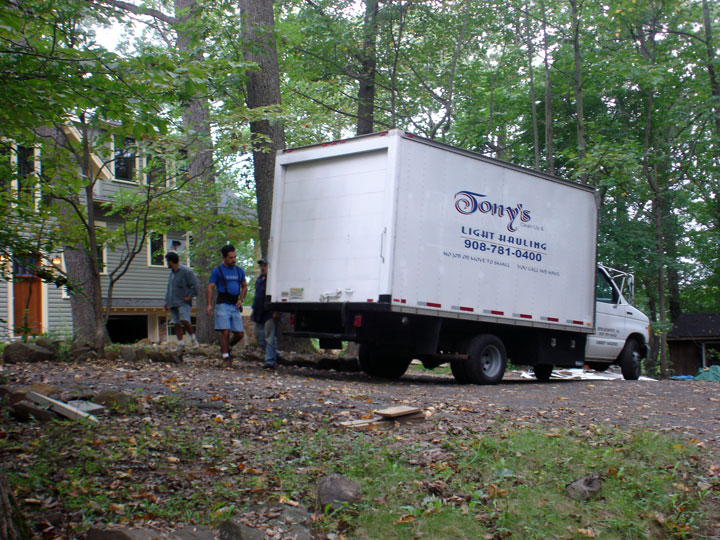 The truck arrives at 498.
The furniture comes back to the living room. There's still a lot of finish and trim work to be done.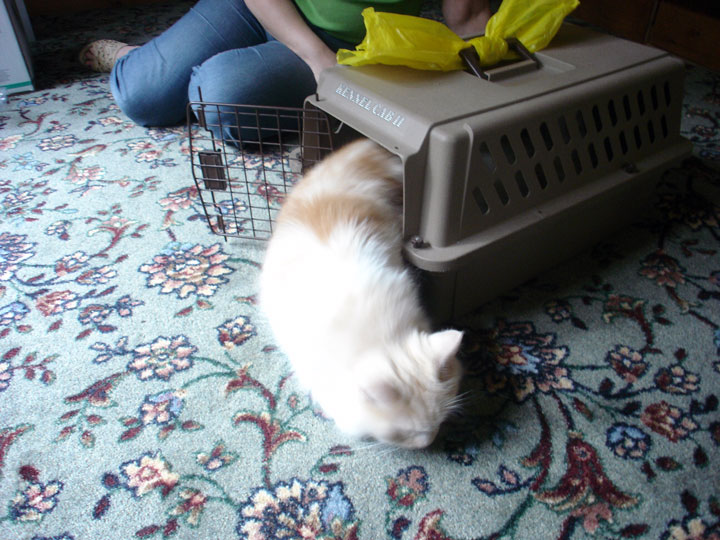 Ambrose leaves his carrier to check out the new/old surroundings.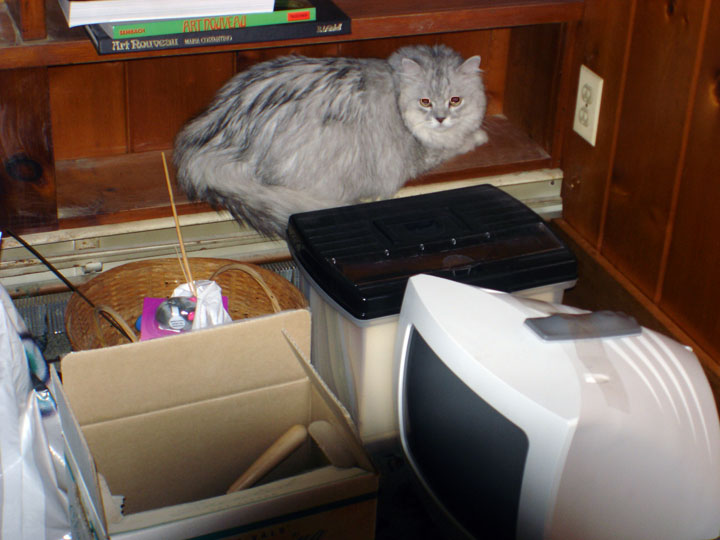 Sterling decides to hide out in the bookshelves until he decides if he likes being back home.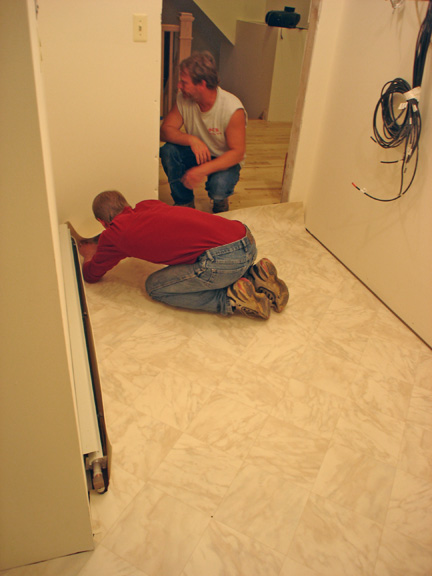 Craig and Tom still have many finishing tasks to go. Here, they're putting down the floor in the laundry room upstairs. The cable TV and ethernet lines are still coiled up waiting to be connected.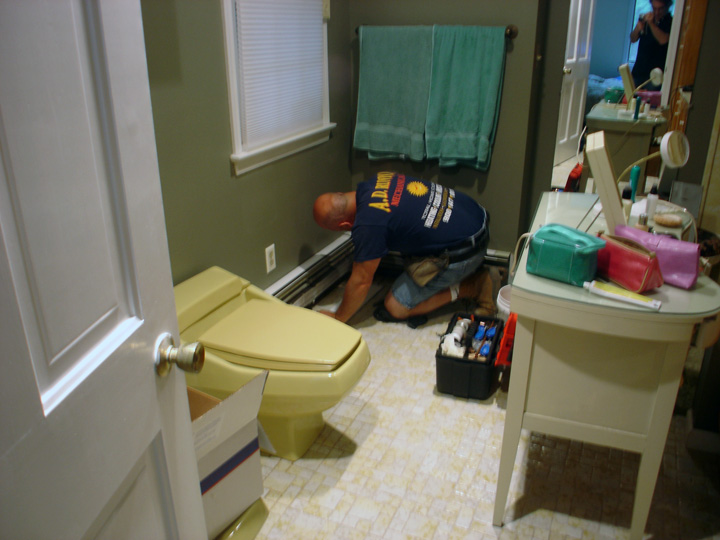 The A.D. Runyon crew fired up the old parts of the heating system to test the different heating zones. After all the construction and a full winter without being used, there were leaks. Here, baseboard heat in the 1976 master bath is having a few pinhole leaks resoldered. The toilet also had problems with moving parts and internal seals which suffered from drying out and the freezing temperatures the previous winter. Since the replacement parts were no longer available, we replaced the toilet which was done later.

back
______
_
::: on to the next page

---
©2009 Phyllis & Larry Fast
---